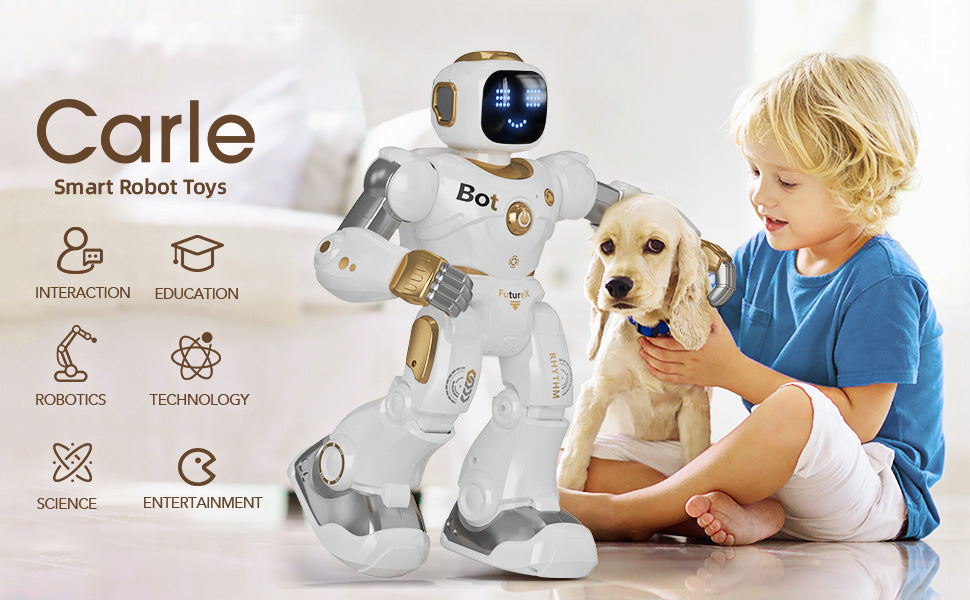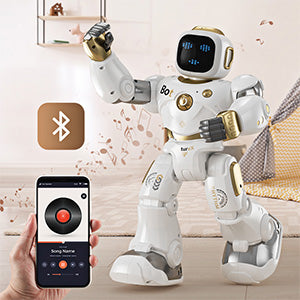 SUPPORT BLUETOOTH PLAYBACK
It has a Bluetooth speaker built in so you can play unlimited songs or any MP3 audio from your phone through the robot, bring freshness for your kids to avoid boring time.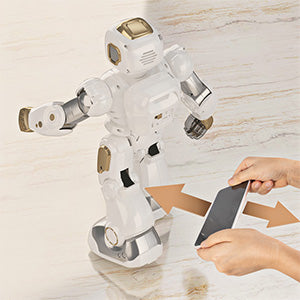 APP CONTROL & GRAVITY SENSING
Carle supports APP control, Remote control, Voice control, and unique Gravity sensing, you can tip the phone in the direction you want it to turn while selecting walk or slide. It can be programmed with the remote or the APP, which is an fun learning tool for kids.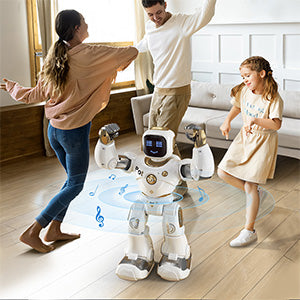 This robot has 9 flexible motors inside of him making his movements almost life like. Carle can do singing, storytelling, and dancing, make your family time rich and colorful.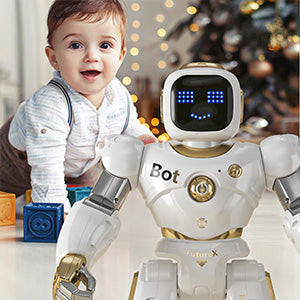 A dynamic face can express different feelings, such as Smile, excitement,sadness, etc. Carle's lovely emoji make kids feel that it is a real human, it can be a best companion for children.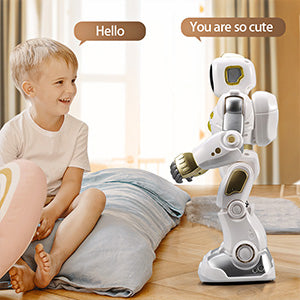 Your kids can talk to the robot through certain dialogues, Carle responds with different answers with a lovely voice, which makes kids have so much fun.

Carle will respond in a lively voice when touching his head, which make its interaction with kids on more enjoyable.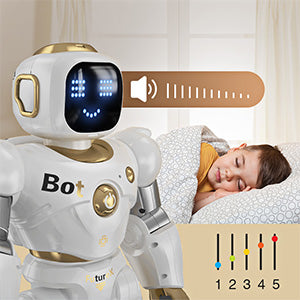 There are 5 levels of volume that can be adjustable, allowing you to choose a comfortable volume, so that you can enjoy time on your own while kids are playing. It's by default at level 3.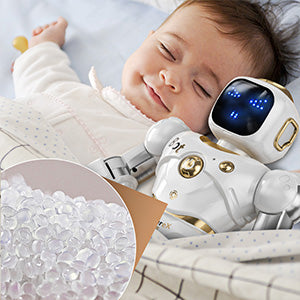 Made of high-quality ABS material, it is safe, sanitary, and will not have any impact on the health of kids.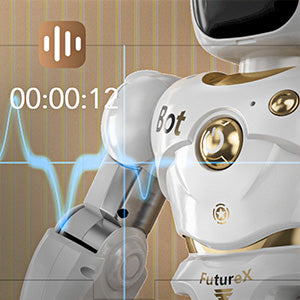 Press the record button on the robot and speak to him, the awesome robot can repeat what you just said.