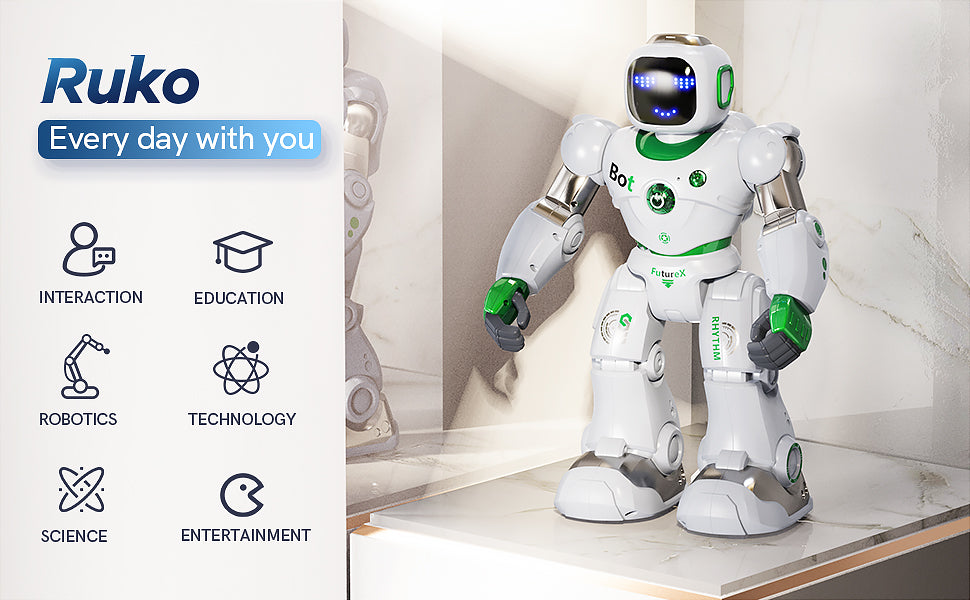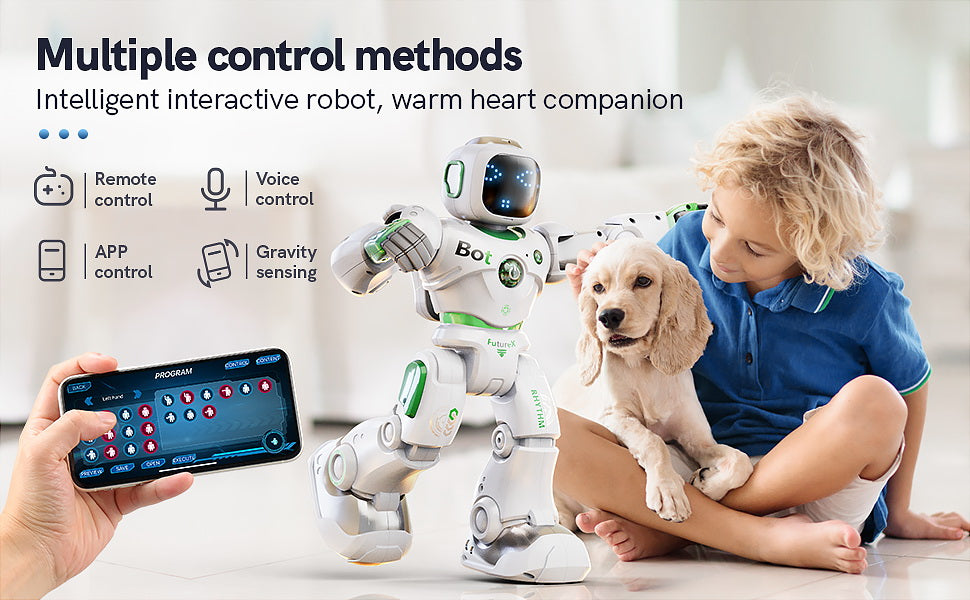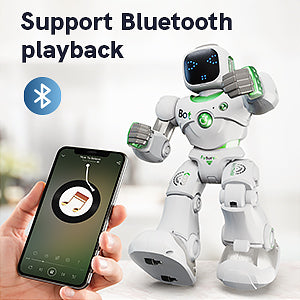 Support Bluetooth Playback
The robot can function as a bluetooth speaker after connect your smartphone by Bluetooth, you will have unlimited choice of story and music to share with kids and the family.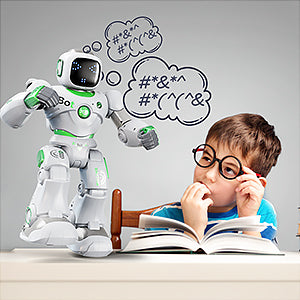 The robot has 4 stories and 10 songs in storage, which make him a great companion for your kids.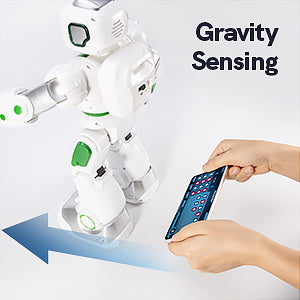 One of the exclusive feature of this robot support Gravity Control through the app, it provides your kids an unique way to play with the robot.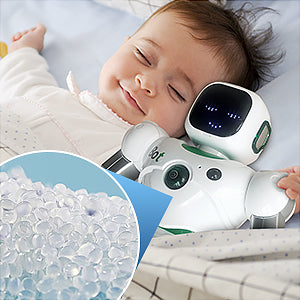 Great companion for Your Kids
The robot is made of non-toxic, collision-resistant and high quality ABS plastic, with FCC and CPC certificate, it is safe for your kids to play with.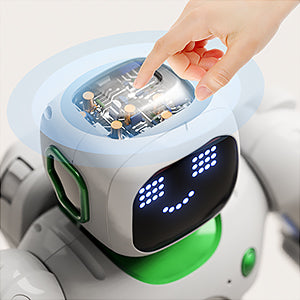 The robot will respond when touching his head, simulate human behaivor, this will help promote the interaction ability for kids.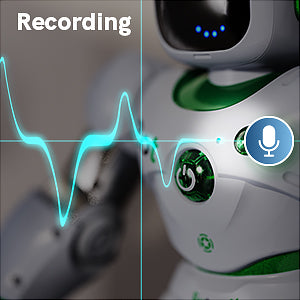 The robot can record a 15 seconds message by pressing the said button, then play back whatever you said.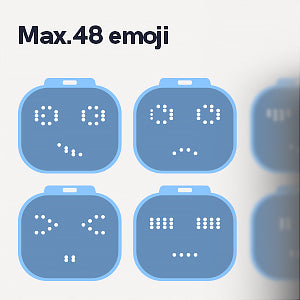 Your kids can sense the robot's different expression by recongize its varuous emoji, it will help to develop your kid's observisation ability.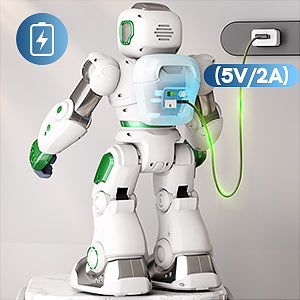 Powerful Rechargeable Battery
The robot use a liPo battery which is safe and enviroment friendly, the compatible charger's output currency is 5V/3A, charging 2hrs brings a 120mins fun time.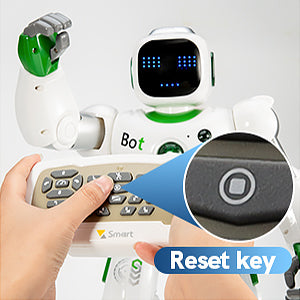 Considerate Technical Support
We as a brand will always put customer's satisfication in the first place, and will continuously work hard to improve our product and service.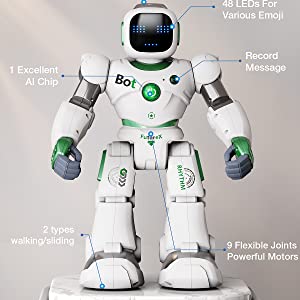 Dimension:15.8x11x4.7 inches


Controller: 2 *AA batteries required (not included)


Robot Charging Time: 2 hours


Voice Control: 14 voice commands


Demo: 10 Songs, 8 Dances, 4 Stories, 2 Gymnastics


Warning:The output currency of the adaptable charger for this robot 5V/2A, never use unapproved charger, never overcharge.

1 x Remote Controller (Battery not included)