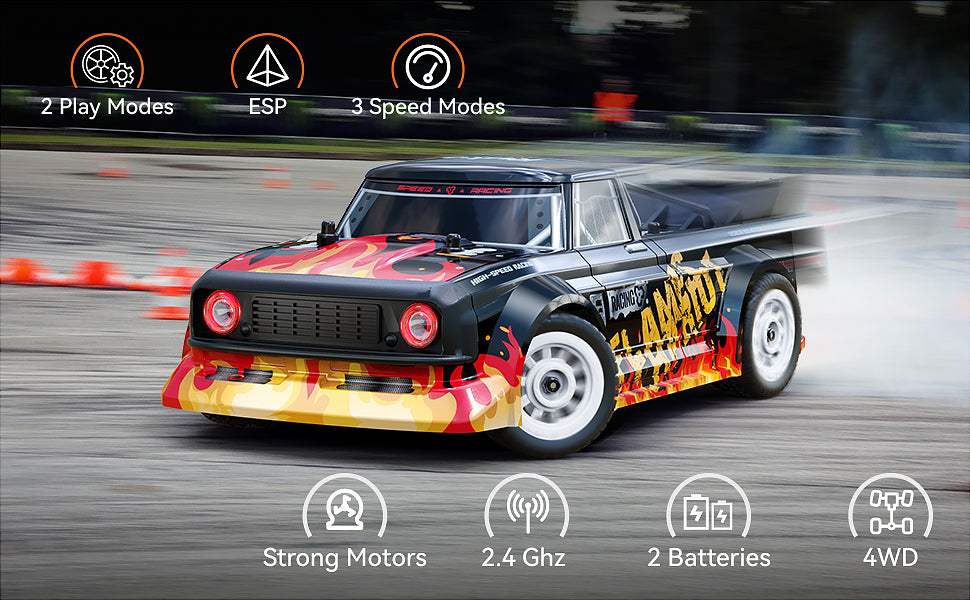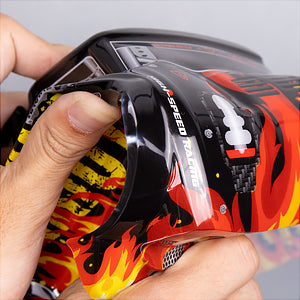 High Quality PVC Car Shell
The car shell is made with high quality PVC material, which is light weight and durable, and all the painting, decaling, and mounting is done for you, and the car is ready to drive once you get it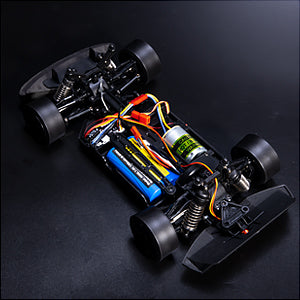 Low Center of Gravity Design
A low center of gravity chassis provides the ultimate handling experience. The car is steady and secure at speed when delivering the authentic handling and realism that makes rally racing such incredible fun.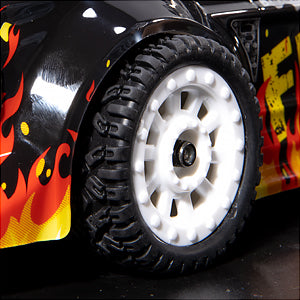 Eight tries for different kind of fun
The package eqipped with two kinds of tires, the rally tires are for you to enjoy of the racing and speed fun, and the drift tires is to help you start drift performance challenge.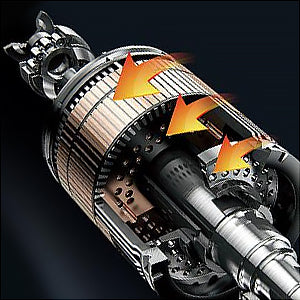 Equipped with a type 390 brushed motor which can generate a strong power for the RC car, it helps the car to accelerate in a short time, and brings you the thrill of speed.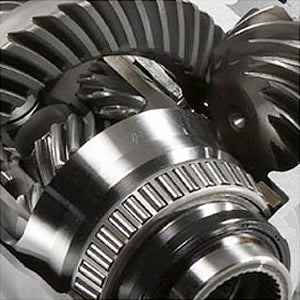 Rugged Gear Differentials
The rugged gear differentials are made with a well-proven design to balance power delivery out to the wheels for precise acceleration and cornering, which also provides the car more flexibility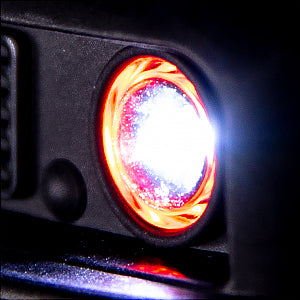 The RC car has two LED headlights, which have three light modes, it not only addes the fun of driving it also makes your car a unique one.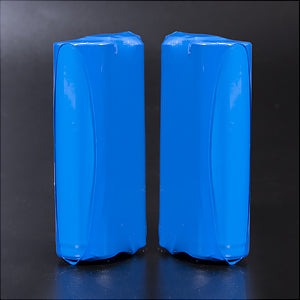 The package comes with 2 batteries, with the extra charged battery on hand, you can enjoy 30 to 40 mins of fun time. Use a 5V/2A wall charger for charging, and then start your fun time.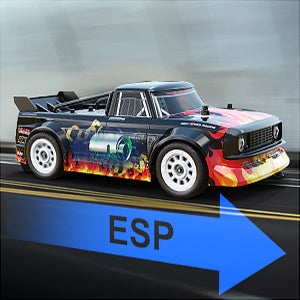 Electronic Stability Program
This car has Electronic Stability Program system, which helps the car to run in a straight line, and also help it perform a stable and excellent drift function.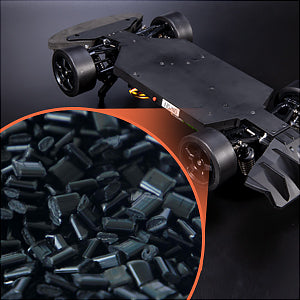 The car chassis is made with high quality nylon material, as it is very durable.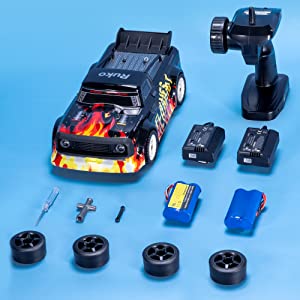 Playing Time : 2*15~2* 20 mins (Depends on playing operations)


Remote Control Batteries: 4 x 1.5V AA Battery (Not included)


Remote Range: about 197 ft.


Dimension: 11.81 in x 5.71 in x 3.94 in

2 x 7.4V 1200mAh Batteries(1 in the car and 1 in the package)

1 x 2.4GHz Controller (4 x 1.5 AA battery required)