Special offer: Buy F11 Drone+Propellers for $259.99
Add BOTH
F11 Drone
&
Propellers
to cart
Discount will be applied at checkout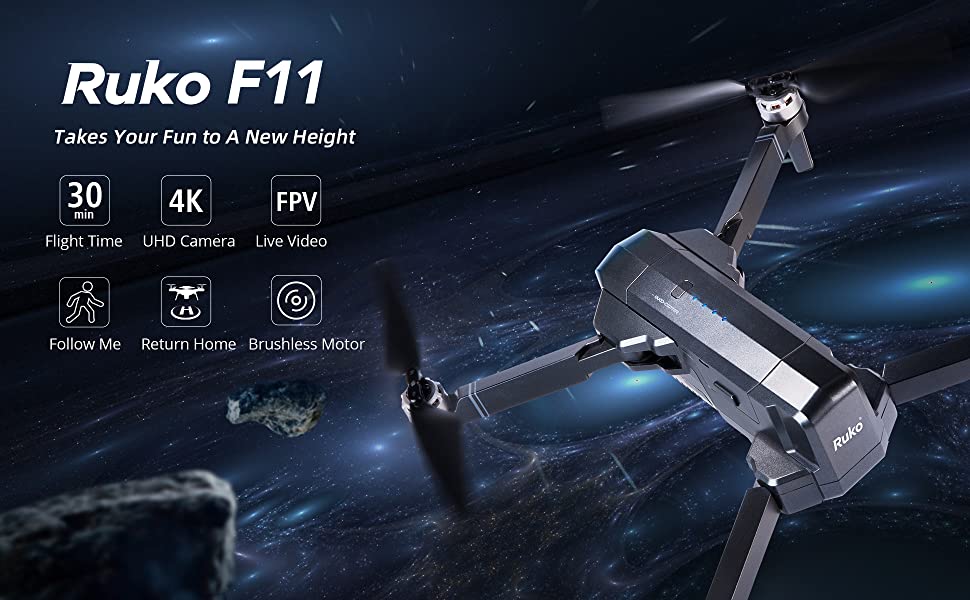 1200M/3937FT Max Control range

500M/1640FT Max HD Video Transmission


Modular Battery: Ensure safety during use and charging


Easy operation丨Foldable & Flexible丨Level 7 wind resistance


GPS Hold Function: More stable than ANY Other Hold Function Outdoors


Carrying Case: The well-fitted carrying case makes it easy to take the drone outdoors


Compatible Phone: Dual-Band WiFi (2.4 and 5GHz)


Tips: 5Ghz is different from 5G. It is a frequency that is used by some wifi system.
But 5G, simply means the 5th generation mobile network.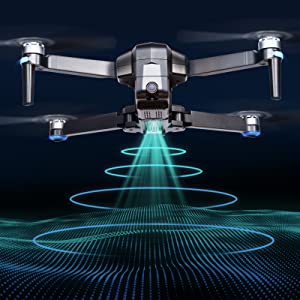 Equipped with the strong GPS positioning and air pressure function, the drone can hover stably, thus, we can control drones more easily and accurately.

Tap Fly - Design your unique path
Simply draw a route on the App screen, set maximum 16 points on map, the drone would automatically follow and fly along the pointed way points. Customize a unique fly path as you wish!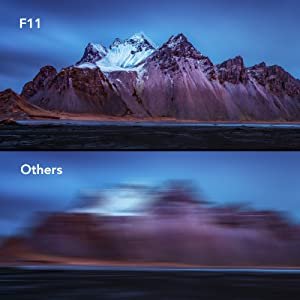 With shock absorption function, which helps avoid the camera vibration, it ensures a more stabilized video quality and makes it easier to get a clear and smooth picture.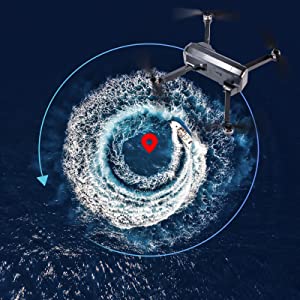 By pushing the automatical circle fly button and setting the radius, the drone will automatically fly a circle around the phone. 360° shooting without dead ends, helps capture the wonderful moments you want in all directions.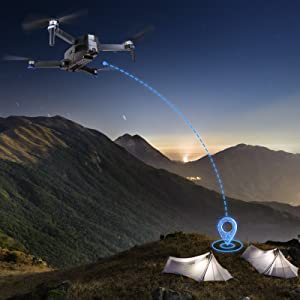 Equipped with GPS function which ensures the powerful RTH features, the drone can effortlessly find its way back. You will never be afraid of losing the drone.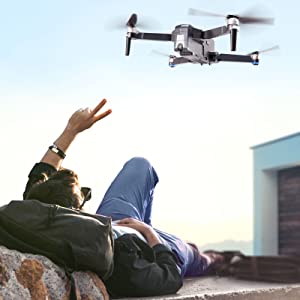 Even without the APP or controller, the drone can quickly capture your gesture and collect your fleeting but happy and precious moments. Easy operation for beginners.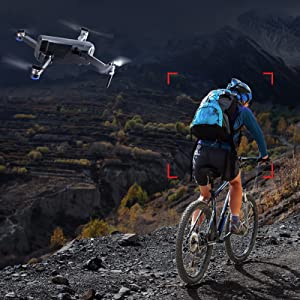 In the follow-me mode, the drone automatically follows you wherever you move. It keeps you in the frame and helps record uninterruptedly (Without obstacle avoidance, please use it carefully).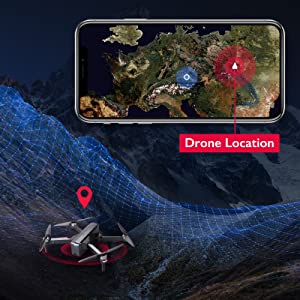 Don't worry about losing the drone due to operating errors or strong winds during flight. The last position will record and appear on the map of the APP. You could easily track and find the drone by following the app map.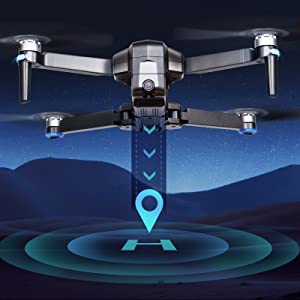 One Button Take off/Landing
A direct command on the drone, coupled with a Quick Start Guide and a straightforward instruction manual, makes the flight safer and easier even for kids and beginners.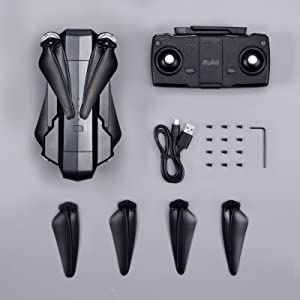 Max Flight time 30 Mins (Charging Time: 3.5 Hours, 5V=3A adapter)


Dimension 6.9*4.1*3.15 inch (Folding)/17.51*15.94*3.15 inch (Unfolding)


Camera 4K camera (90° adjustable angle)


Maximum Height 120M/393ft (Depends on phone device and environment)


Max Control Range 1219M/4000ft (Depends on phone device and environment)


Max FPV Range 500M/1640.4ft (Depends on phone device and environment)


Max SD/TF Card 32GB (Not included)

The Federal Aviation Administration requires registration of this drones flown in the US.

1 x 11.1V 2500mAH Battery(in the drone)

4 x Extra Propeller Blades