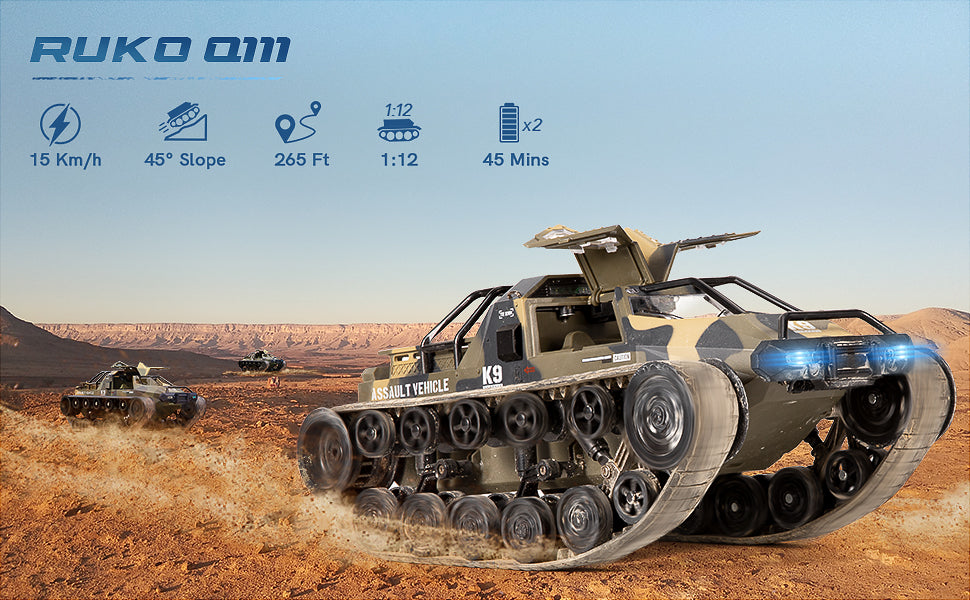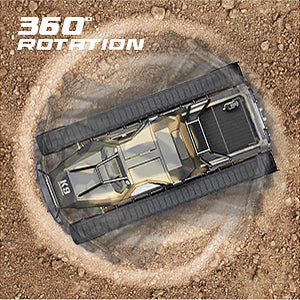 Equipped with a special tank wheel design and the self-adjusting elastic rubber track, our RC tank for kids and adults supports 360° rotating drift.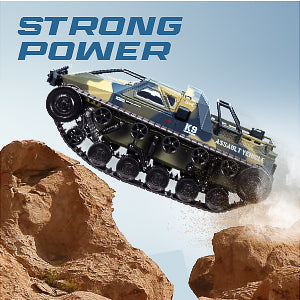 Stronger Ditch-Crossing Ability
Comes with a powerful motor and gearbox, this tank can fearlessly cross 10cm ditch without difficulty, which offers unstoppable forward running.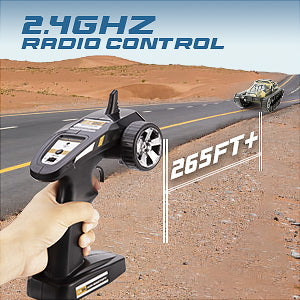 Full-scale synchronous control; High sensitivity 2.4GHZ frequency radio control provides a long control distance which reaches 80M, good anti-jamming capability.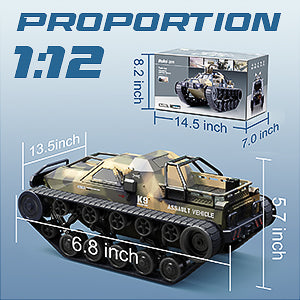 1:12 Large Scale RC Vehicles
We offer a larger size military armored vehicle on a 1:12 scale. We invite you to experience a comprehensive tour in tank steering. You can even open the gull-wing door, and add a figurine to be your driver.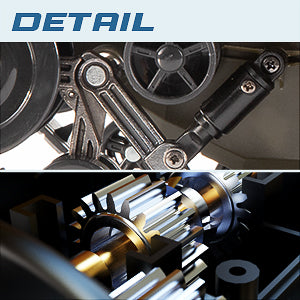 Innovative Differential Component
The differential we use in this model, tells a better story in fields.
With the different turning forces on both tires, it turns swifter & faster without having to tilt nor flip. That gives you the smoothest and fastest turn ever.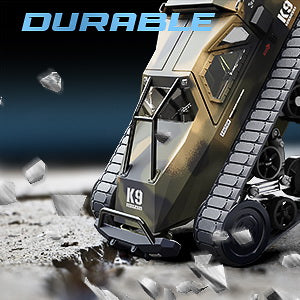 Industrial ABS bumpers can protect the ride crushing under a max speed from any angle. Military camouflage paint makes it stand out among other trucks. It gives you the army vibe social medias worthy.

The remote control has a nice trigger throttle and a wheel on the side for steering. Also has the "smoke" button and on/off switch right on top. A direct command on the truck makes running safer and easier for kids and beginners.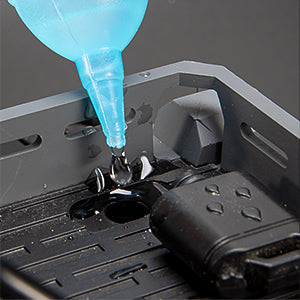 Add Water to Make It Smoke
The controller has a little button to start or stop the "smoke" that is dispensed from the rear of the tank. You can add the water through a little bottle in the tank bed.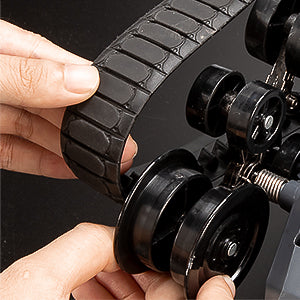 The rubber track maintains good traction on all the surfaces and it can be removed to clean and lubricate after drive it in some muddy place.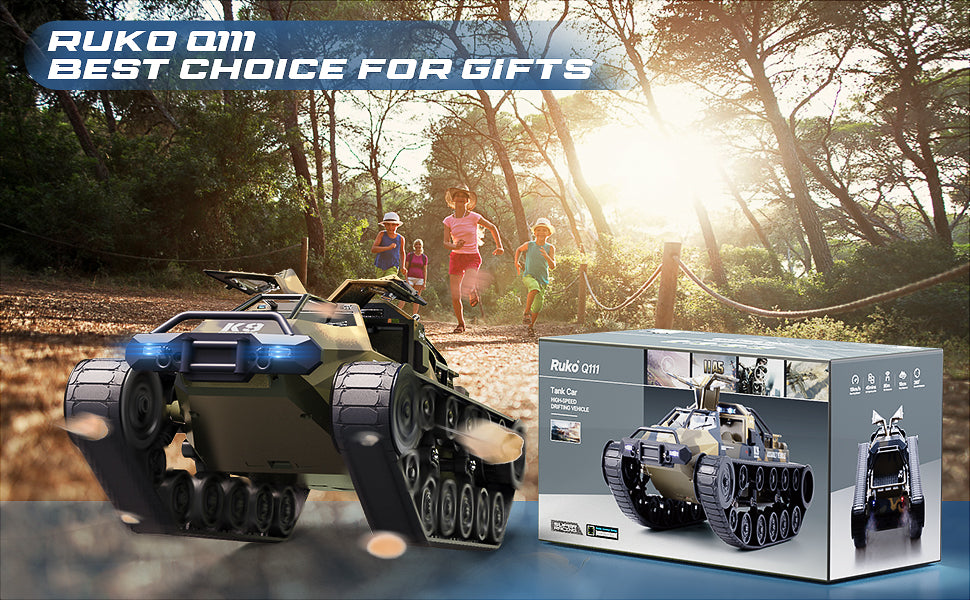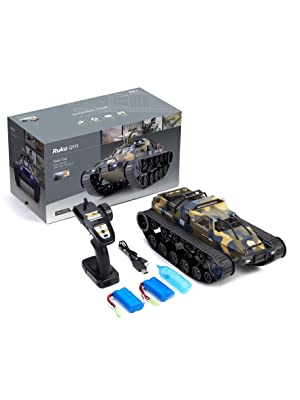 Size: 13.5*6.85*5.7 inches


Battery Voltage: 7.4V 1500 mAh


Play Time: 45 min. with 2 batteries (smooth road)


RC battery: 3*1.5V AA battery

When the controller cannot give commands to the car, please check whether the controller or the car has a dead battery.


It is not recommended to drive the tank in areas where the water depth exceeds 5 cm.


After driving the tank in the sand, please remember to take off the track and wash it. This is helpful to increase the value or the life of the tank.


After a long time of use, the track will age normally, like cars' tyres and it can be disassembled and replaced according to the need.