Step1: Add BOTH 1088 & 7088 robots to cart
Step2: Get them for $199.99
Discount will be applied at checkout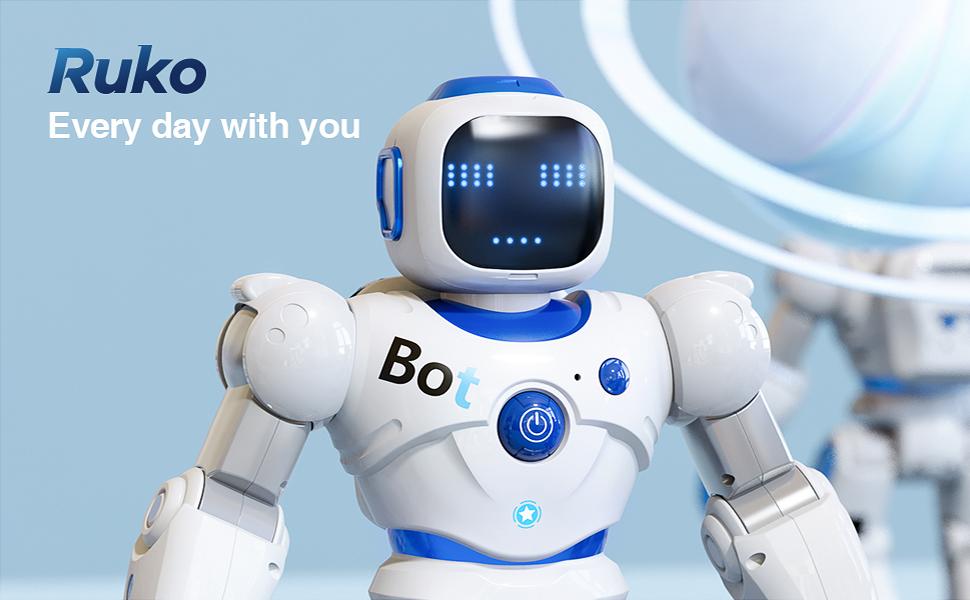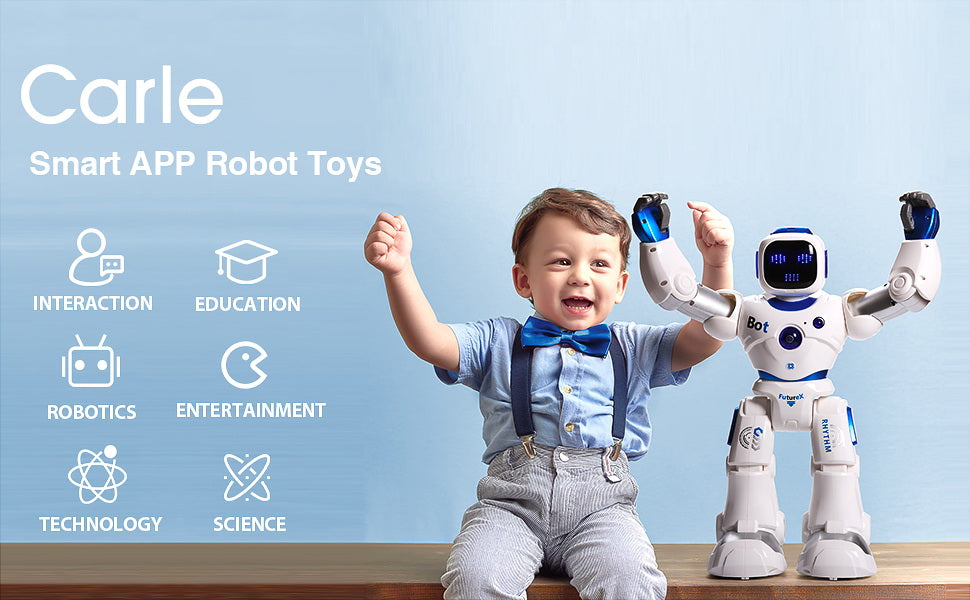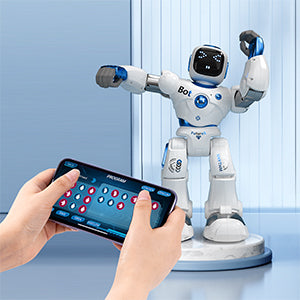 APP Control Programming Robot
The dancing robot can easily connect through APP, you can steer the robot by tilting the phone in the desired direction, and the programming robot makes corresponding actions, you can even design a dance through the app.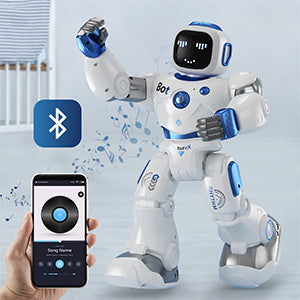 Coding robot Bluetooth Playback
Connect the robot toy with a cellphone by Bluetooth, the robot can act as a Bluetooth speaker to play songs and tell stories you choose for your kids. There is no limit on the number of songs and stories that the robot can play.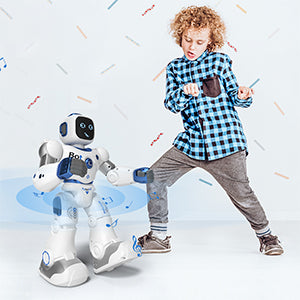 Singing & Dancing Educational Robot
The robot's audio is controllable, allowing you to adjust the volume of the music in a cute, cartoonish voice. The voice, music, and lifelike dance movement can provide children with more fun.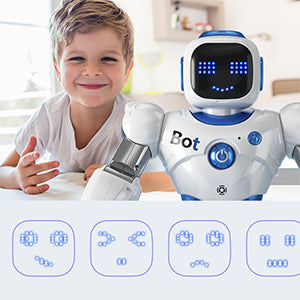 Our robot toy can show a lot of expressions, such as happiness, sadness, disappointment, etc. These human-like expressions make Carle a friendly companion for kids.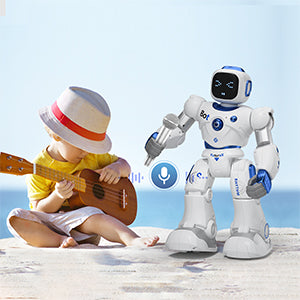 While pressing the recording button on the robot and speaking to him, this smart robot will imitate what you just said.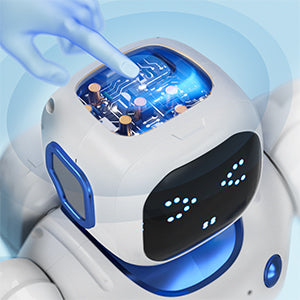 There is a sensitive sensor for Carle. When you touch the his head, the robot responds by saying something funny in a lively, cute voice.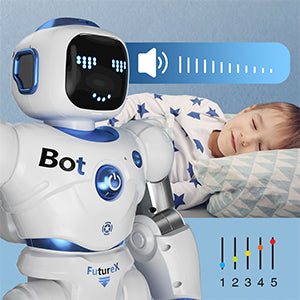 There are 5 levels of volume that can be chosen, allowing you to adjust to a volume that is comfortable for you.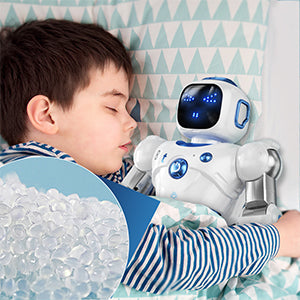 The material is sanitary, and will not have any impact on the health of kids. It is tough and resistant enough to fall after thousands of tests.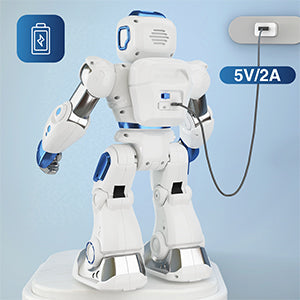 The robot battery provides safe operation for both users and the devices. It has passed thousands of charging and discharging tests. No worries about fire danger!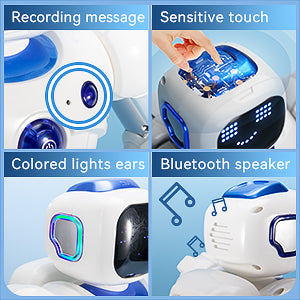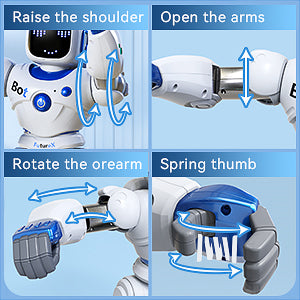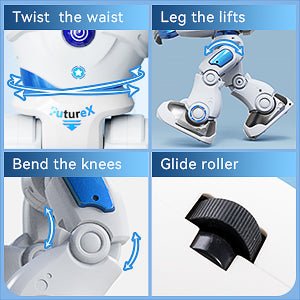 Paying Time: 2-3 hours, Charging Time: 2 hours


Voice Control: 14 voice commands


Controller: 2 *AA batteries (not included)


Compatible charger: currency output 5V≤3A, never overcharge

Note: Controller battery and Charger are not included