$174 OFF!! Use code: F11GIM2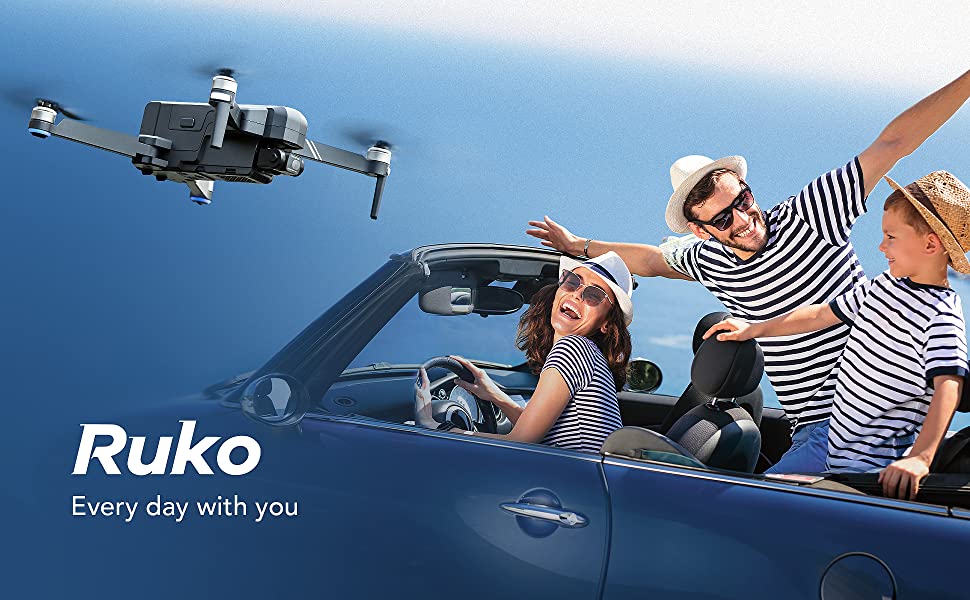 Max Flight time:28 Mins (Charging Time: about 4.5hours)

Dimension:6.9*4.1*3.15 IN (Folding)/17.71*15.94*3.15 IN (Unfolding)

Camera:4K camera with 2-axis gimbal (Adjusted angle -80°+0°)

Photo Resolution:4K(3840 x 2160) stored in TF card

Video:4K@30fps stored in TF card

Max Video Transmission Range:9000ft(Depends on mobile device and environment)

Max Supported TF Card:128GB (not included)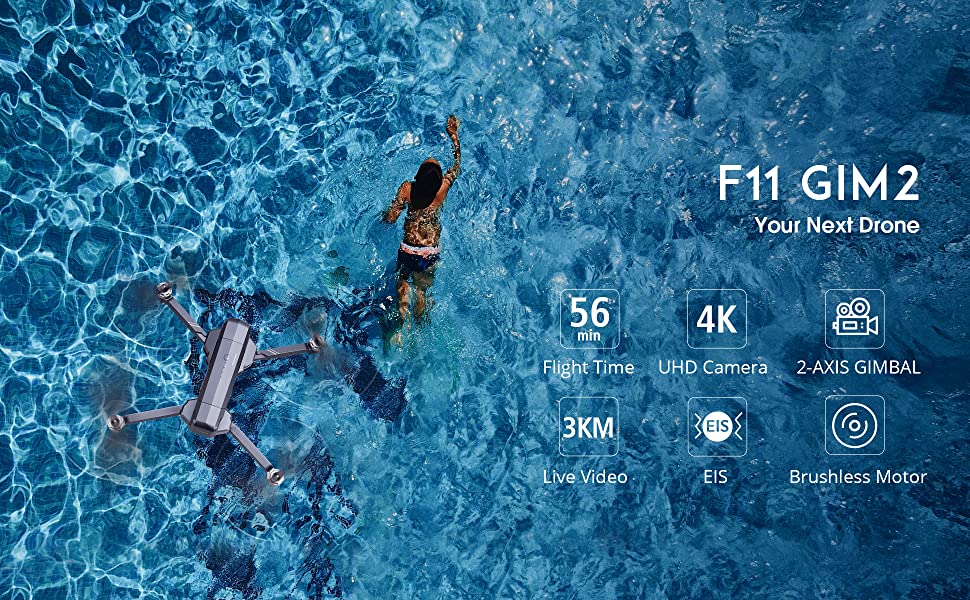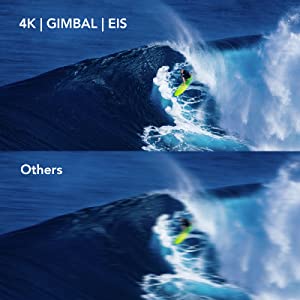 Super Clear and Stable Image and Video
The drone combines the gimbals and electrionic stabilization technical, thus the 4K camera provides a smooth and clear footage.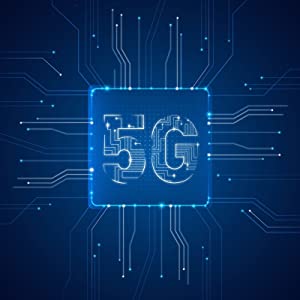 Smooth 5G Video Transmission
With the enchanced 5G transmission, even when the drone fly far till outside your vision, the smooth live video can be transferred without interuption.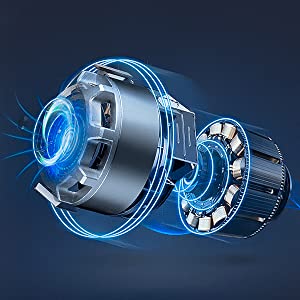 Powerful but Quiet Brushless Motor
This drone's motor is high quality brushless motor, which is powerful but with low noise, you can enjoy the quite fun time with the drone.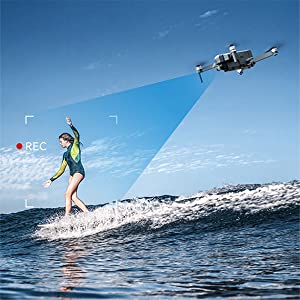 With GPS signal, the F11 Gim2 can perform the follow me functions, which only take few taps for you to start on the "Ruko Drone" app.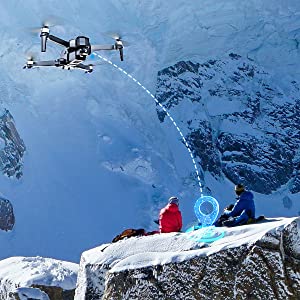 To gurantee a safe flight, drone's auto-return funtion will be trigger in either one of below scenarioes:in low battery, lost connection, one key command to return.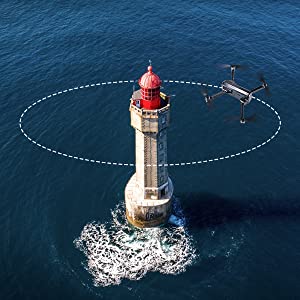 With this feature, you can choose the object or point you like, control the drone perform a 360 degree flight, so that you can record the view in a full circle.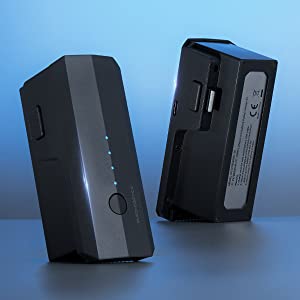 Intelligent and high-tech battery
The battery come with the drone are intelligent, you can easily monitored the power level in real time. With the 5V/3A adapter, the charging time will be safe and only it takes 4.5hrs.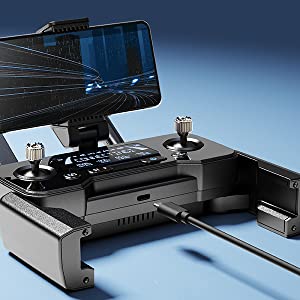 The F11 Gim2 drone is the most upgrade for F11 series, so does its controller, which has an enchanced signal transmit antenna, and its LED screen will show you the real time data, and its built-in Li-po battery is rechargeable.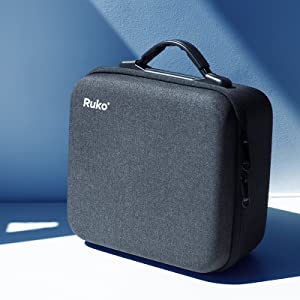 The hard shell carrying case is made of high grade PU material, it will protect your drone and accessories well and convenient for your storage and travel.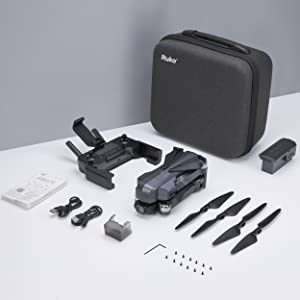 "Ruko Drone" app required device Operating System: IOS v9.0, Android v5.0 or above.


Compatible Adapter: currency output 5V/3A, never overcharge.


We suggest inserting the TF card on the drone to store the picture and video to get best resolution


The Federal Aviation Administration requires registration for this drone to fly in the US.

1 x Rechargeable Remote Controller

2 x Intelligent Batteries(1 in the drone and 1 in the case)

2 x Power Cable (USB Type-C)

1 x User Manual, 1 x Allen wrench, 4 x Propeller, 12 x Screw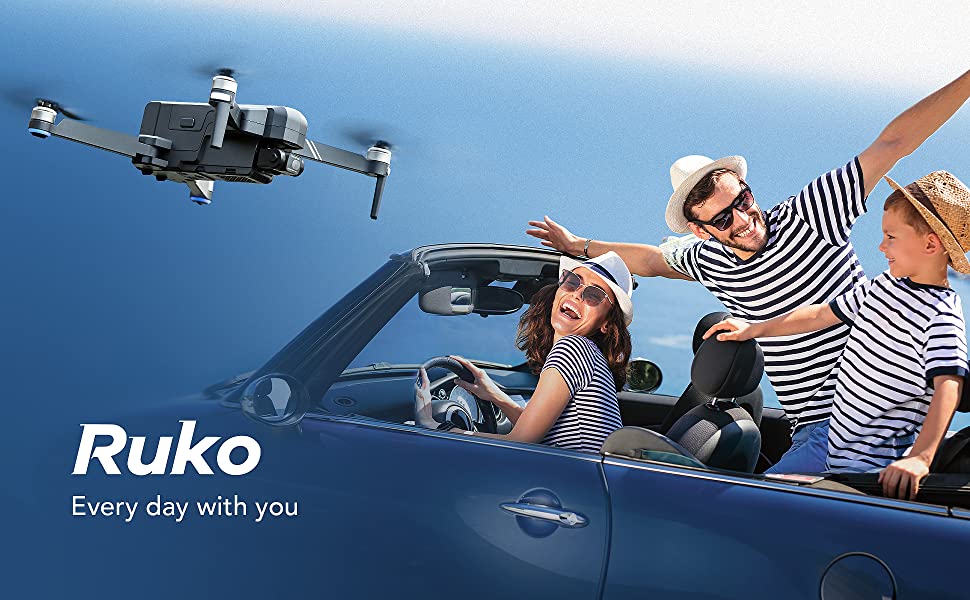 Enter the code at checkout!