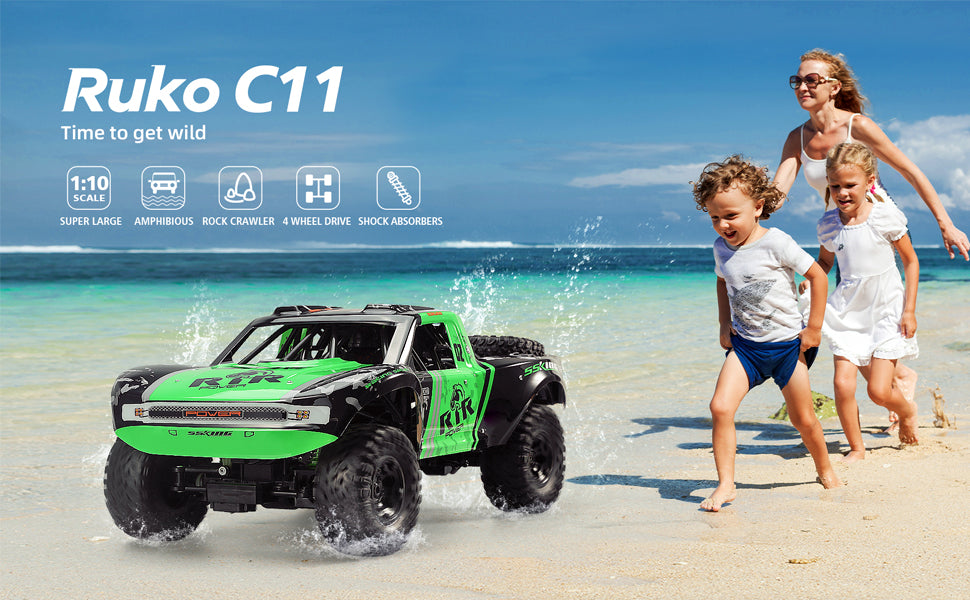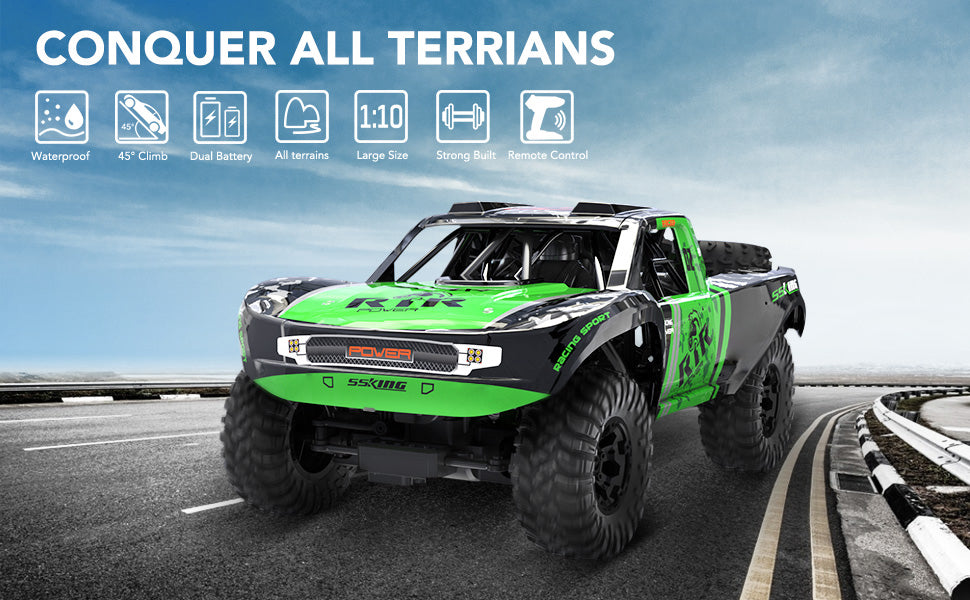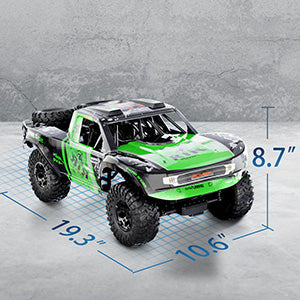 This truck is super large. It is an outstanding toy. It can tackle all kind of different terrains easily. It can break through rock roads, sandy beach, mud, grass, stone road, etc. Because of the large size, we can see it clearly when controlling from a distance.


Reliable Waterproof Function
The double layer waterproof design allows you enjoy driving in the water. After long time driving in the water, the battery compartment is bone-dry.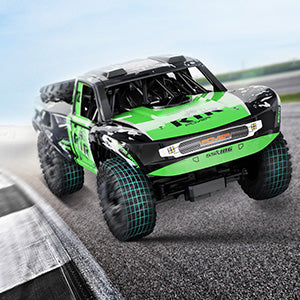 Dual-motor provides the car a strong power for climbing, and the four-wheel gear makes it more flexible.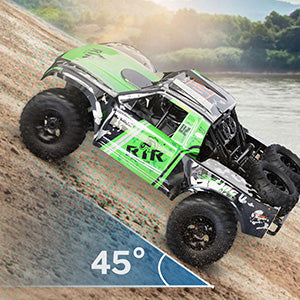 Impressive Climb Capability
The High-grip Tyre and strong power allow the RC car to climb up easily, even at 45 degrees slope.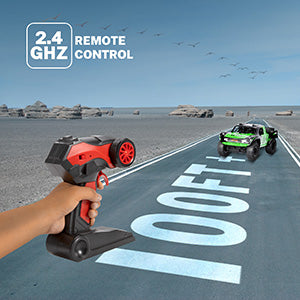 Quick Response with Super Long Control Distance
The 2.4G signal control can reach up to 100ft+ distance with quick response, provides your kids a happy and free driving time.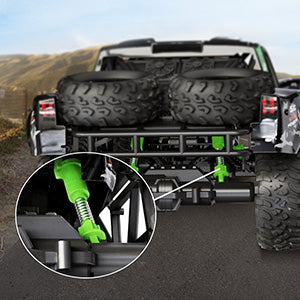 Strong Shock Absorption Performance
The four wheels are packed with metal spring which gives support to unexpected dropping and the unstable surface of the ground. It has stronger shock absorption performance and longer life.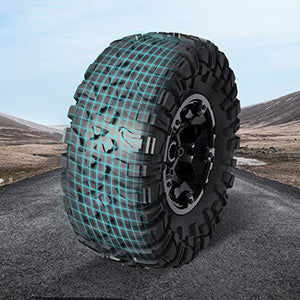 The tires with wear-resistant design can provide you an incredible off-road performance. They are made of durable material, which can provide you a long period of fun time.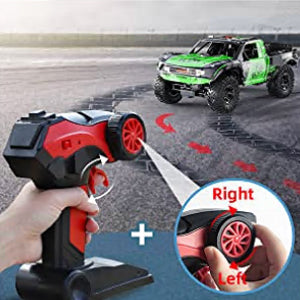 This truck is superlarge, so when it turning, the length of the radius is long. The truck can turn very well when it go forward or backward.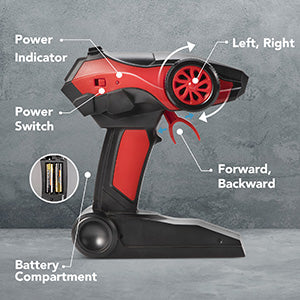 Easy to Control, Ideal Gift for Kids
The controller is very light, and easy to handle even for children. It's an ideal gift for your kids.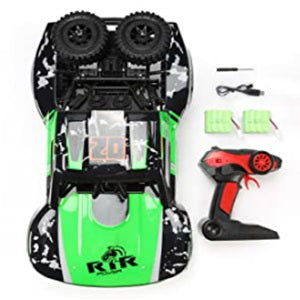 Charging Time: 5 hours, please use charger which's output currency is 5V/2A or 5V/1.5A.


Control Distance: about 30m (no interference and occlusion)


Running Time: 2* 20+ mins (depends on playing operations)


Truck Battery:2*9.6V/600mAh re-chargable battery


Remote Control Battery: Needs 2 x 1.5V AA battery (not included)


Warning: Never use charger which's output currency more than 5V/2A, never overcharge

2 x 9.6V Batteries(1 in the car and 1 in the case)