The past several years have democratized drone technology. A decade ago, few people could afford a camera drone. But with advancements in technology, camera drones have become much more a part of everyday life.
Some people use drones because they want to capture gorgeous, high-angle photographs that would otherwise be impossible. Others have taken up drone piloting as a hobby for its own sake. Even if you're not taking any pictures, drones are fun to fly!
Today, we're going to review the Ruko F11 GIM2 Drone. As its name implies, this drone captures video in full 4K. It also has a number of other features, including an impressive 9,800-foot range. But what else does it bring to the table, and is it a good fit for you? We're about to take a deep dive into all the drone's features, benefits, and drawbacks.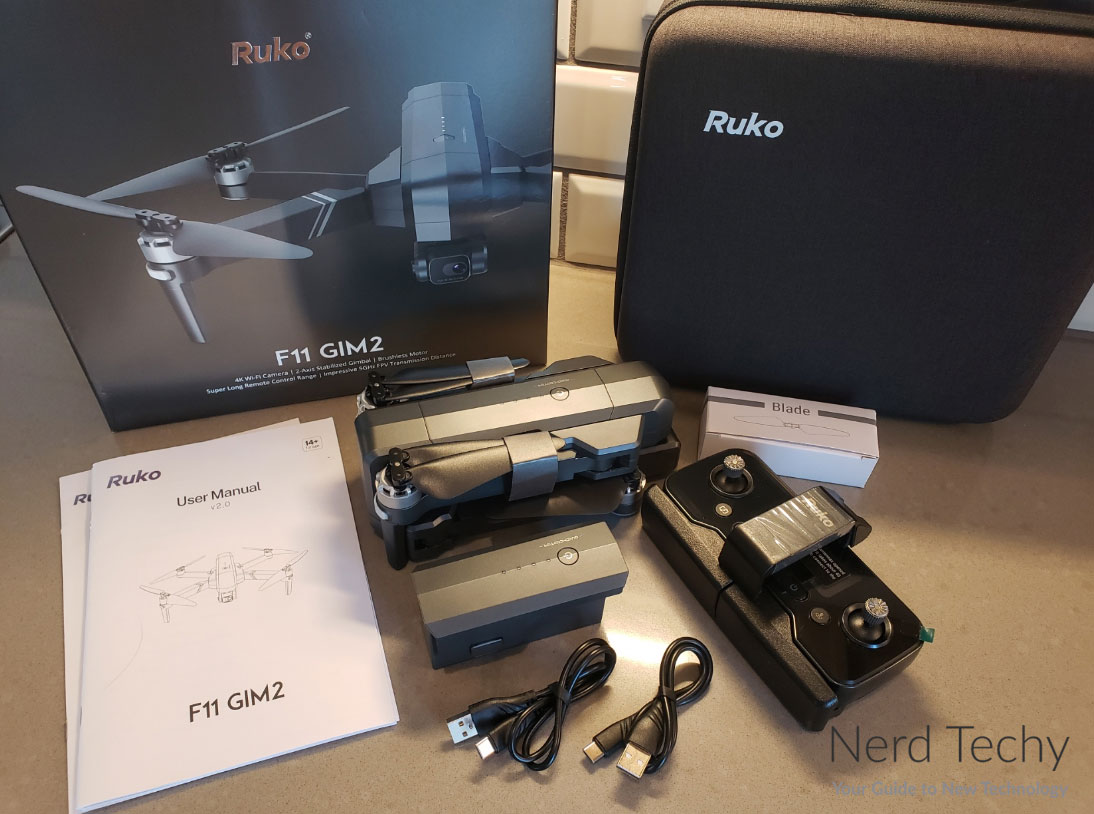 Overall Design
The Ruko F11 GIM2 has a quadcopter-style design that should be familiar to drone enthusiasts. It has an angular design, with rectangular arms and a blocky main body. This design isn't just a cosmetic decision.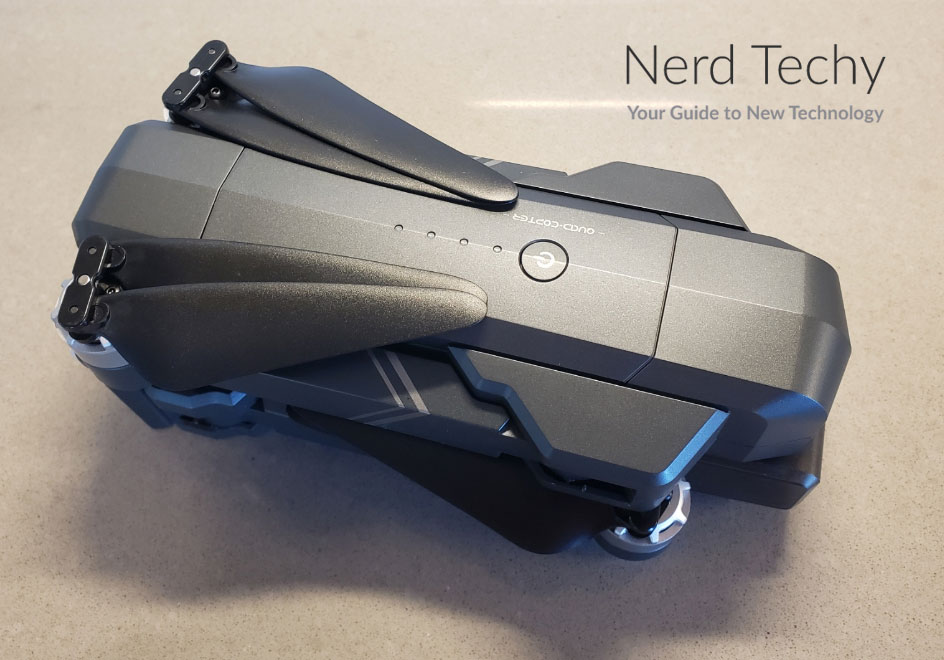 The frame is also collapsible, and the sharp angles make the parts fit together better. When it's in operating mode, it's fairly large, at 17.71 inches long, 15.94 wide, and 3.15 tall. But it collapses to a compact 6.9 x 4.1 x 3.15 inches. As a result, it's far more portable than a rigid drone.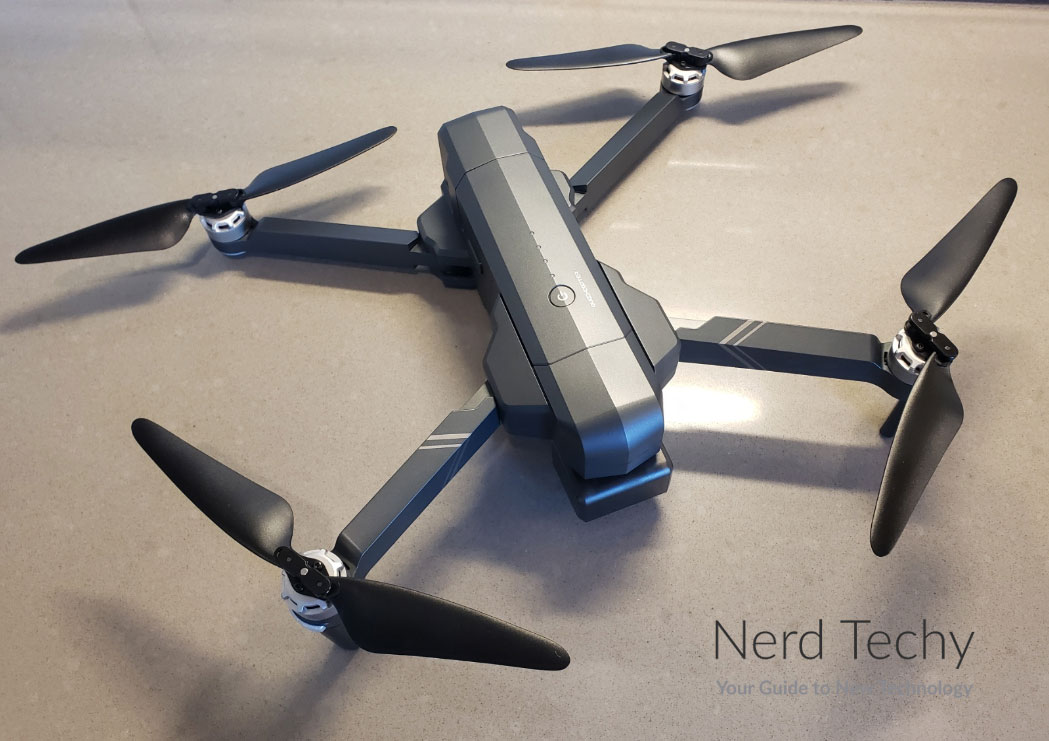 The battery sits in the top of the drone, and forms an integral part of the housing. There's a power button towards the front of the battery, which should be self-explanatory. Behind the button is a row of four blue LED indicator lights that give an estimate of the battery level. There's an additional button on the side of the battery to release it.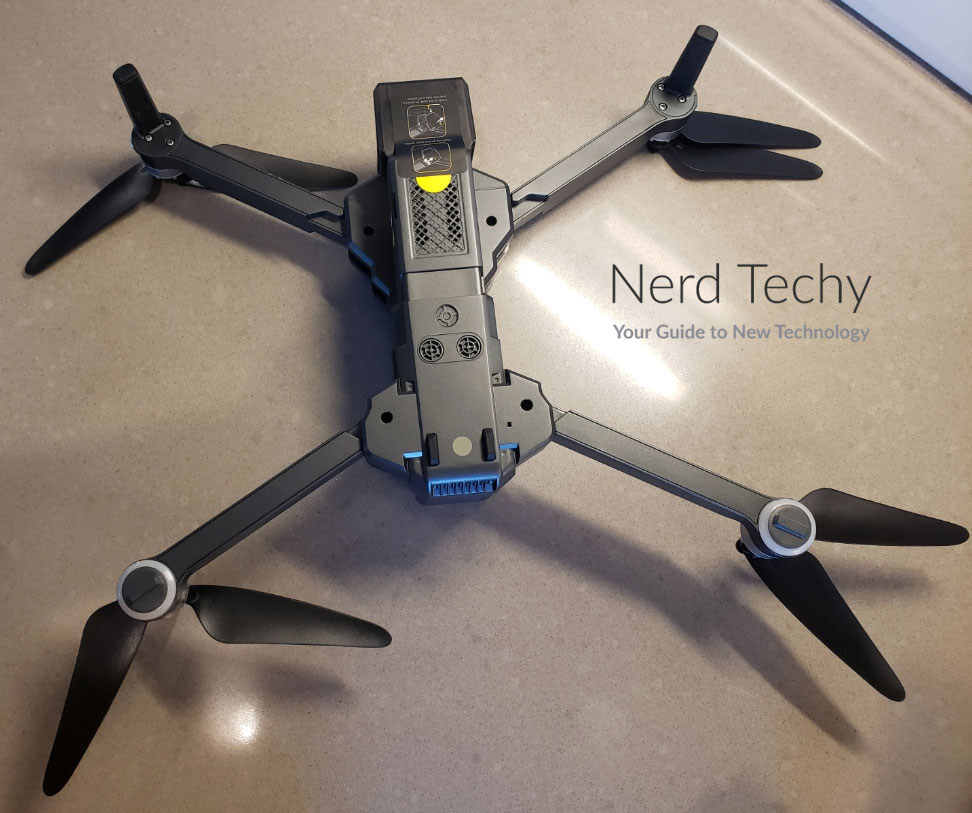 The camera is mounted on a gimbal underneath the nose of the drone. While the main housing is matte black, the camera and gimbal are a glossy black, which makes them stand out. The gimbal can rotate 360 degrees to point the camera in any direction. It can also tilt the lens up and down to adjust the vertical angle. One thing we didn't like was the combination of short support legs and a fragile-seeming camera. Be careful about landing this drone on uneven ground.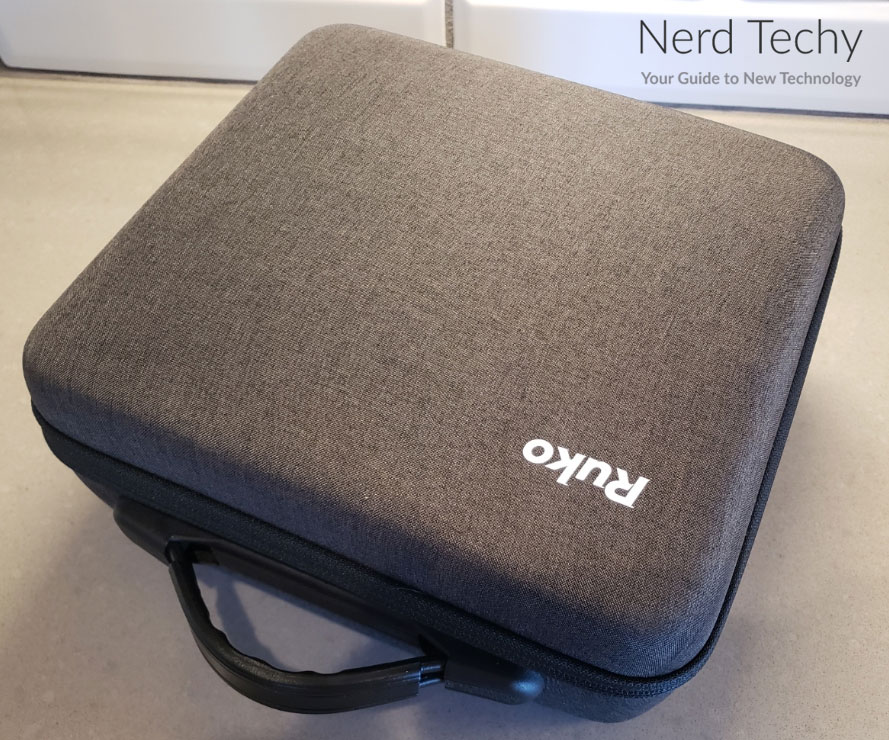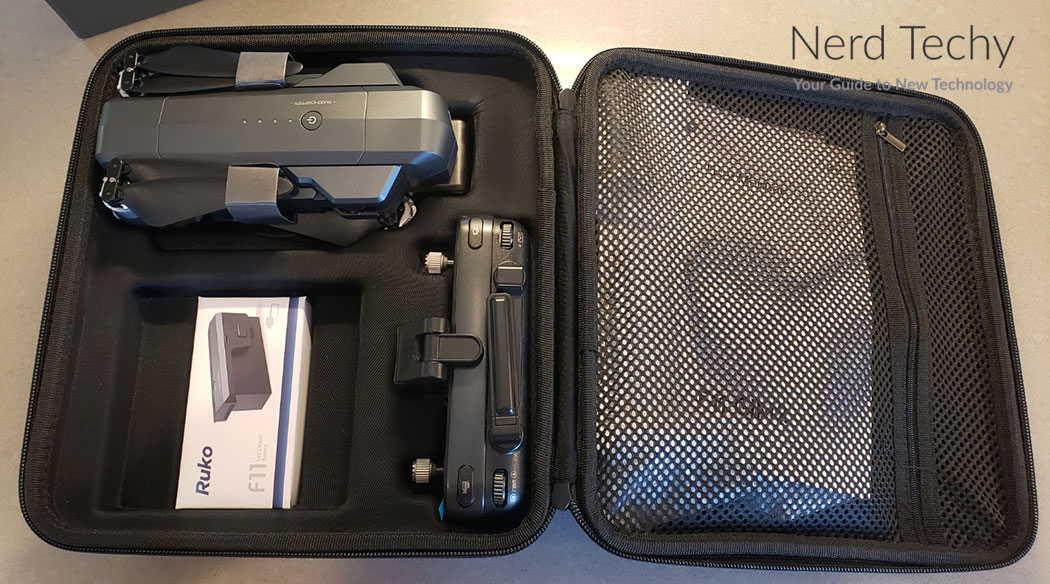 The kit includes a grey carrying case. It has a semi-rigid design with a zipper closure on the outside, with a soft, ergonomic rubber handle. The inside of the case is fully padded, with cutouts for the drone, controller, and batteries. It's an excellent way to keep your drone safe while you're on the road.
Controlling the Drone
Controlling the F11 GIM2 is straightforward. There's a handheld controller, which is also collapsible. The two side grips fold inward into the body when you put it in the case. There are a pair of metal thumbsticks for flying, along with buttons to control recording and other functions.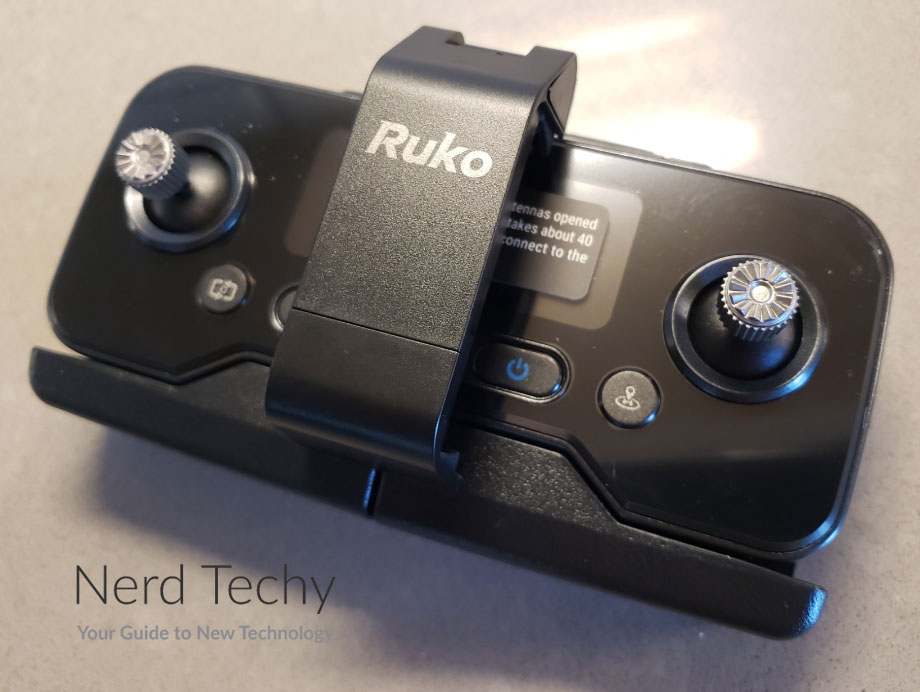 At the back of the controller is a smartphone bracket, where you mount your phone. Install the Ruko app, and it turns into a monitor for your drone. The bracket can adjust between 2.36 and 3.53 inches wide, which will accommodate almost any phone. While your phone shows what the camera is viewing, the display on the controller shows other stats. It's a blue LED display that shows your distance, battery level, speed, and signal status. You'll also see any warning messages that may appear.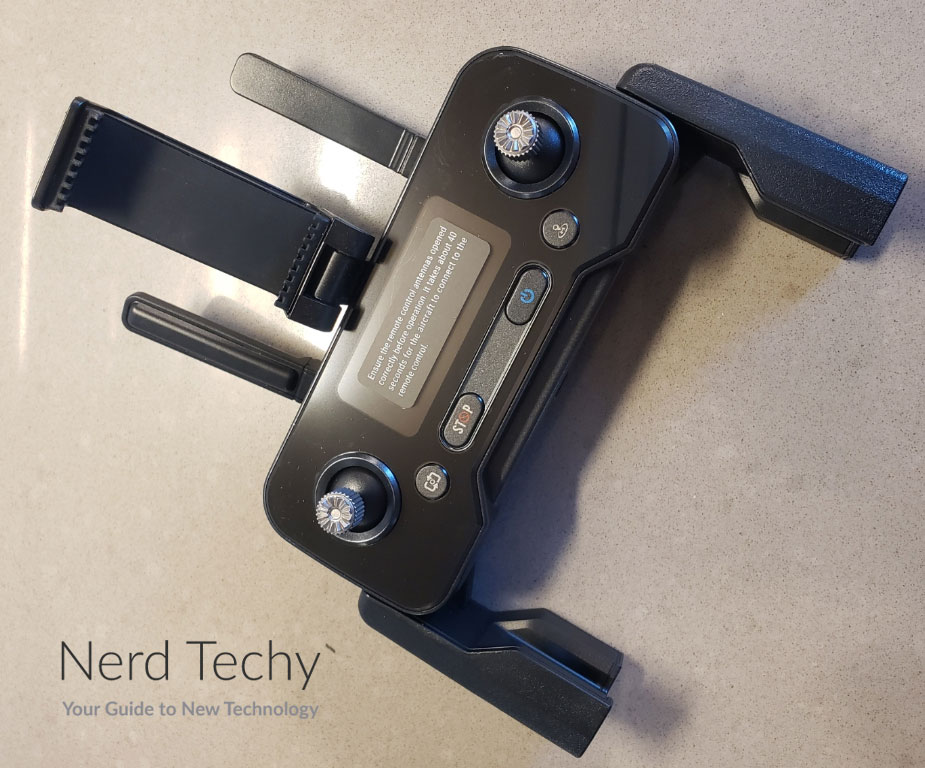 In addition to manually piloting your drone, you can put it into two different automatic modes. The first is GPS Follow Me mode. In this mode, the drone will track your phone and follow it. This can come in handy if you want to record your own action shots. For example, you can have the drone follow you as you bike across a mountain.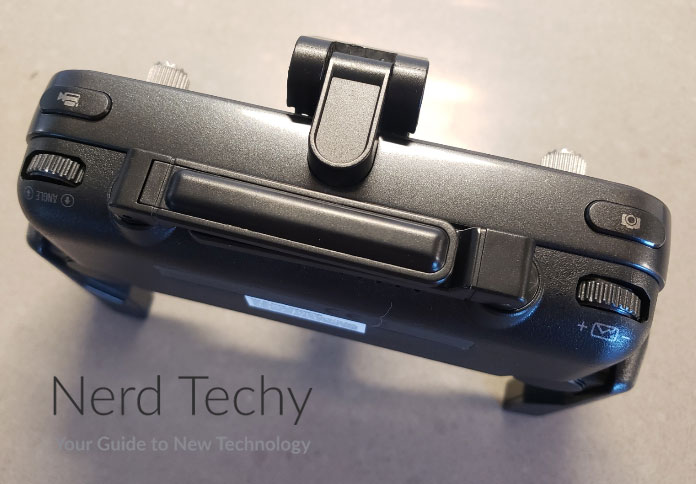 Point of Interest mode allows you to choose an object for the camera to focus on. Once you've chosen your object, the drone will fly around it in a 360-degree circle. As it flies, the camera will remain pointed at the same object. This is an easy way to film famous landmarks or survey your property.
The GPS receiver also allows the drone to find its way back to you. This won't always be necessary. But sometimes you may encounter interference or the signal may otherwise become blocked. Without a homing mechanism, you can lose your drone this way. The F11 will simply fly back to wherever it started its flight. It will also do this automatically if the battery level becomes critical. And with the press of a button on the controller, you can trigger the homing function manually.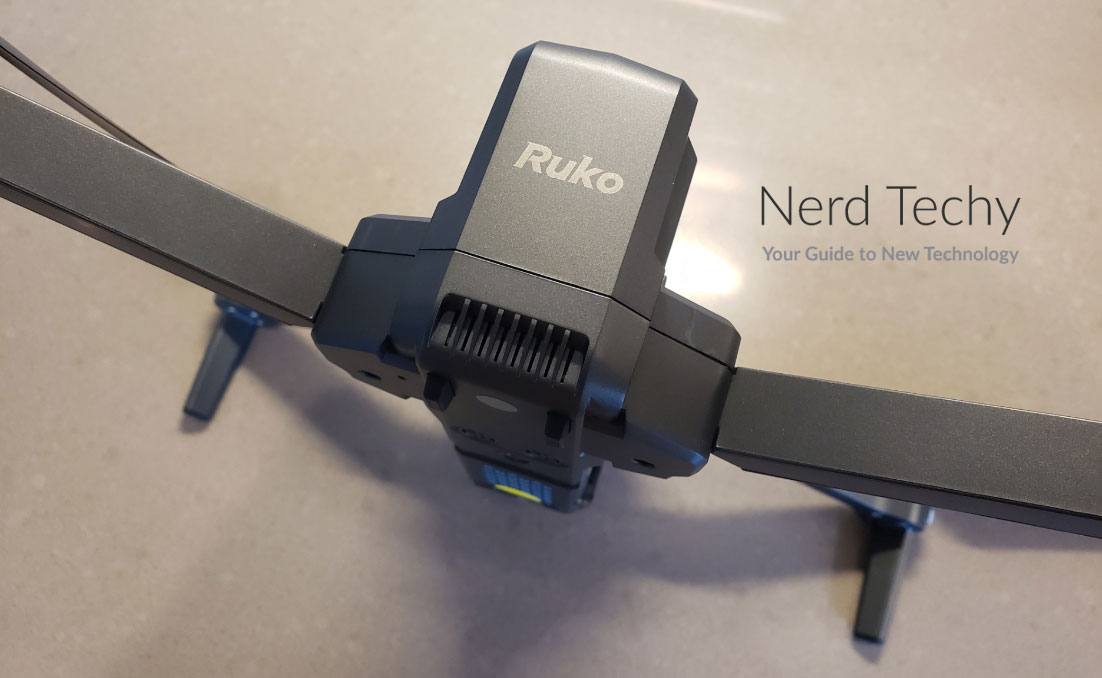 Wireless Signal and Range
The F11 GIM2 has an impressive range of 9,800 feet (3km). That's just below the threshold set for consumer drones by the FTC. Considering the fact that this is a radius, you'll have a very large circle to operate within!
You can also fly exceptionally high. The drone can go as high as 393 feet, which will allow you to capture some truly stunning footage. Incidentally, the video transmission range is as far as the operating range. Even from 9,800 feet away, you'll get a steady, reliable stream.
Keep in mind that no wireless system is perfect. As you near the edge of your range, the camera may flicker or cut out momentarily. This can happen even sooner if you're in an area with lots of interference.
Another thing to keep in mind is that the homing function does not have any object-avoidance capability. If you're flying long distances, it's best to keep the drone as high as possible. Fly close to the ground and lose your signal, and it could fly into a tree on its way back to you.
The ATTOP W10 is another long-ranged drone, but it's a very inexpensive beginner model. It has a similar design to the Ruko drone in many respects. However, the video is only 1080p, and there's no live monitoring capability. You'll just have to trust that your camera is recording what you want it to.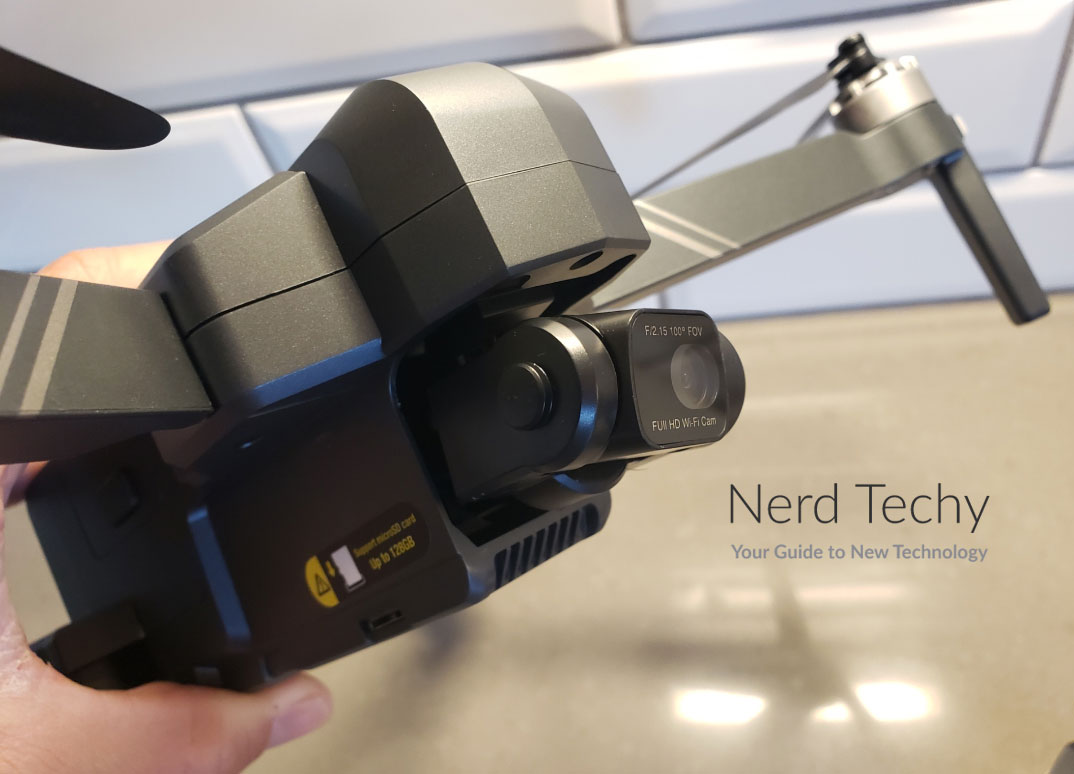 Camera Quality
The Ruko F11 GIM2 is a true 4K camera drone. With a pixel resolution of 3,840 x 2,160 pixels, it has four times as many pixels as a 1080p screen. This isn't just great for reviewing your footage on a 4K TV.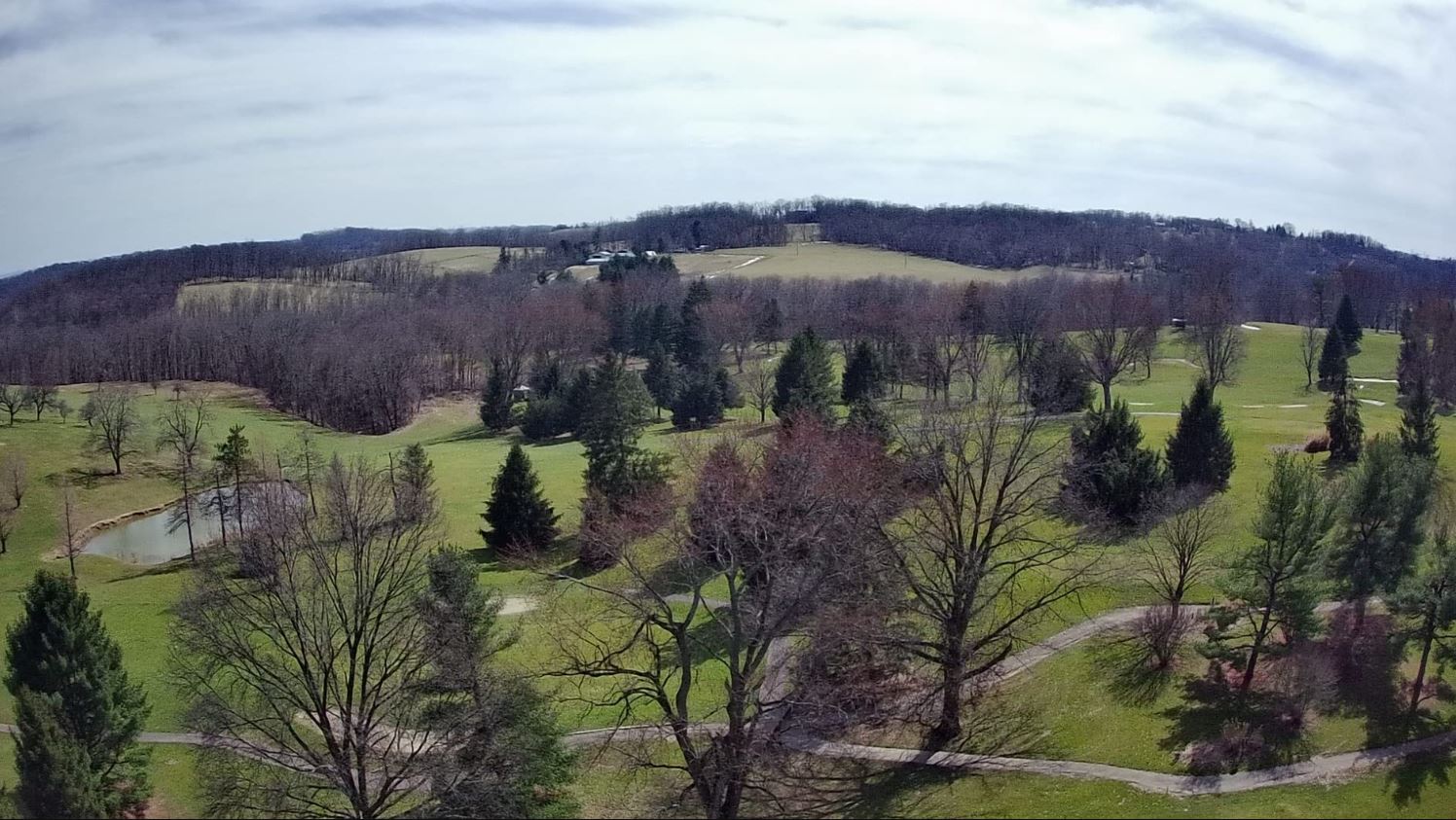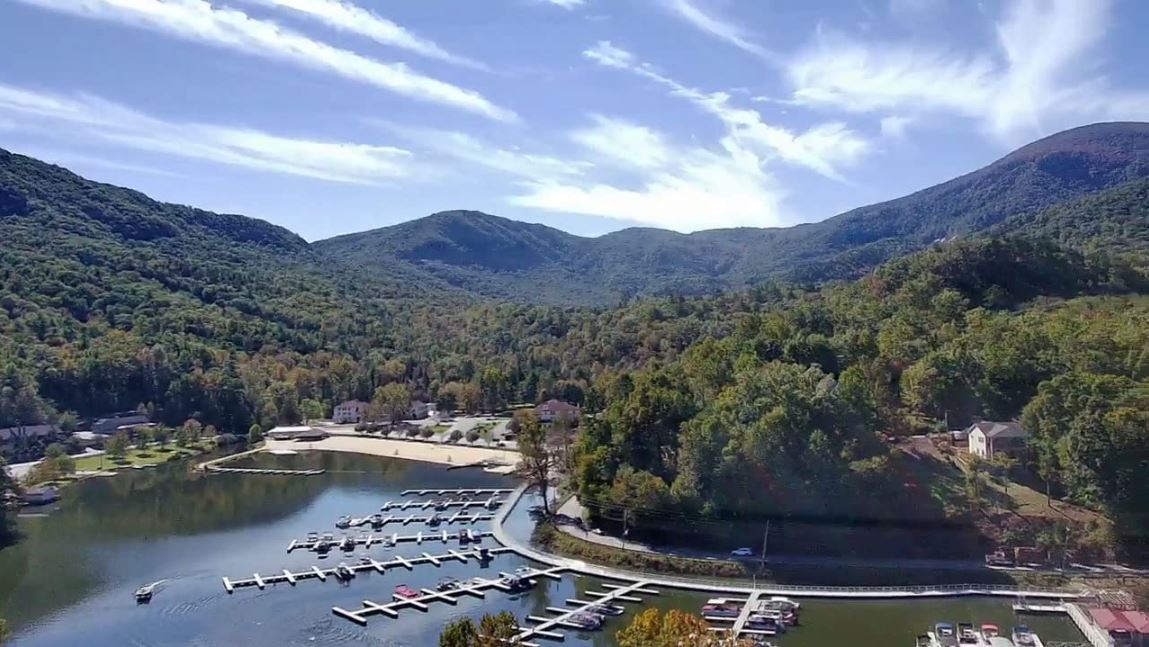 You can also zoom the footage up to four times in editing and still have 1080p video. That's why many creators who produce 1080p content still use a 4K camera. At 30 frames per second, the framerate isn't exceptionally high. But for most applications, you'll have smooth enough footage for your needs.
The video will also be very stable. To begin with, the gimbal itself features built-in stabilization on both axes. In mild wind, it will keep the camera from bumping around along with the drone. It's reasonably effective, as much as any comparable handheld gimbal you might use.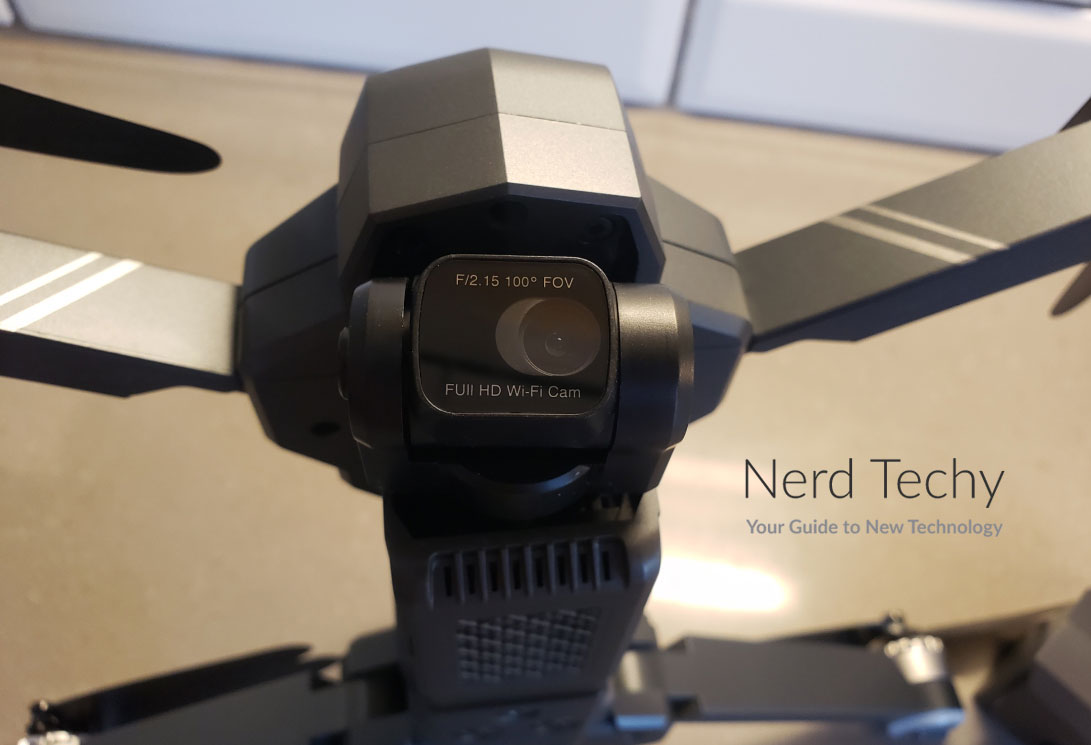 If the gimbal isn't enough for you, the camera also comes with electric image stabilization technology. This helps eliminate any residual shakiness in your video. It's not foolproof. If it's an unusually windy or gusty day, you'll end up with a shaky recording. But in marginal situations, it does a great job of stabilizing your video.
Of course, there's no rule saying you can't use your own camera on a drone. Take the Potensic D85, for example. It has similar range and performance to the Ruko, but it comes with a less-capable 2K camera. However, the camera is mounted in a little bracket where you can install your own camera instead.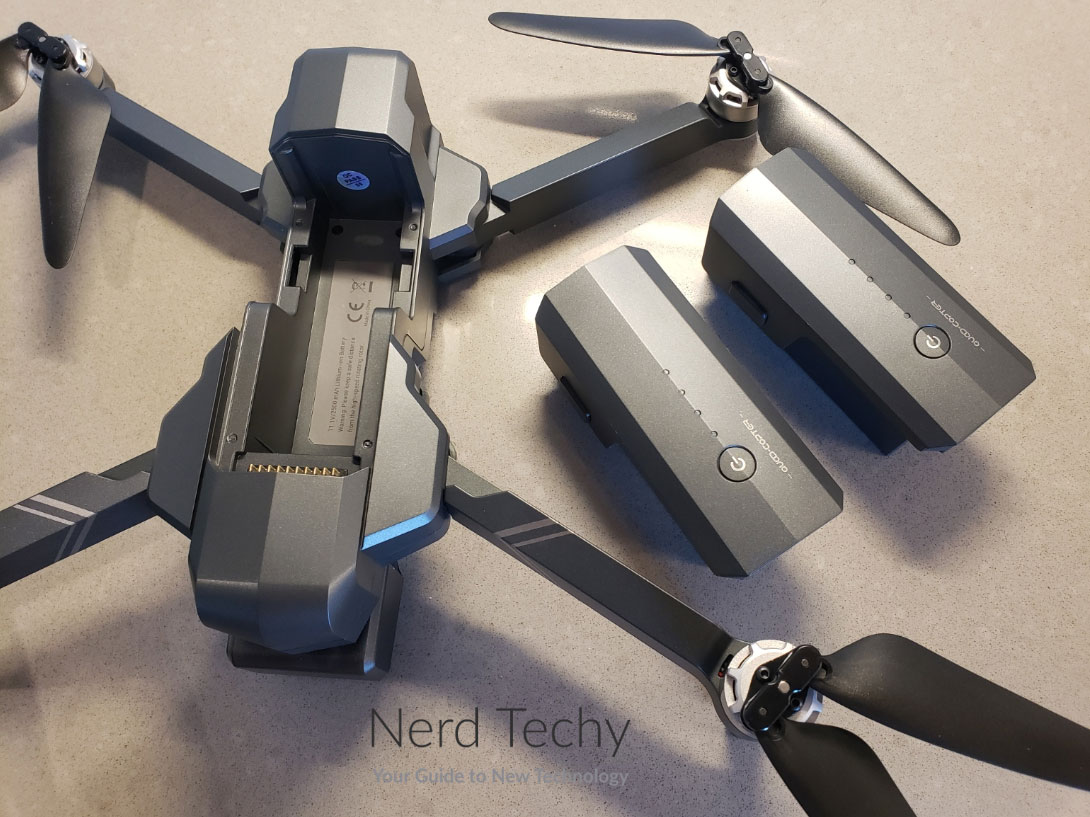 Battery and Storage
The F11 GIM2 4K Drone comes with two batteries, each with enough capacity for about 28 minutes of operation. That's a total of 56 minutes of use. Since there are two batteries, you can use one of them while the other is at home on the charger. Or you can take them both with you for a longer outing. The controller battery will last for about an hour and 45 minutes. That's more than enough to burn through both your drone batteries, with plenty to spare.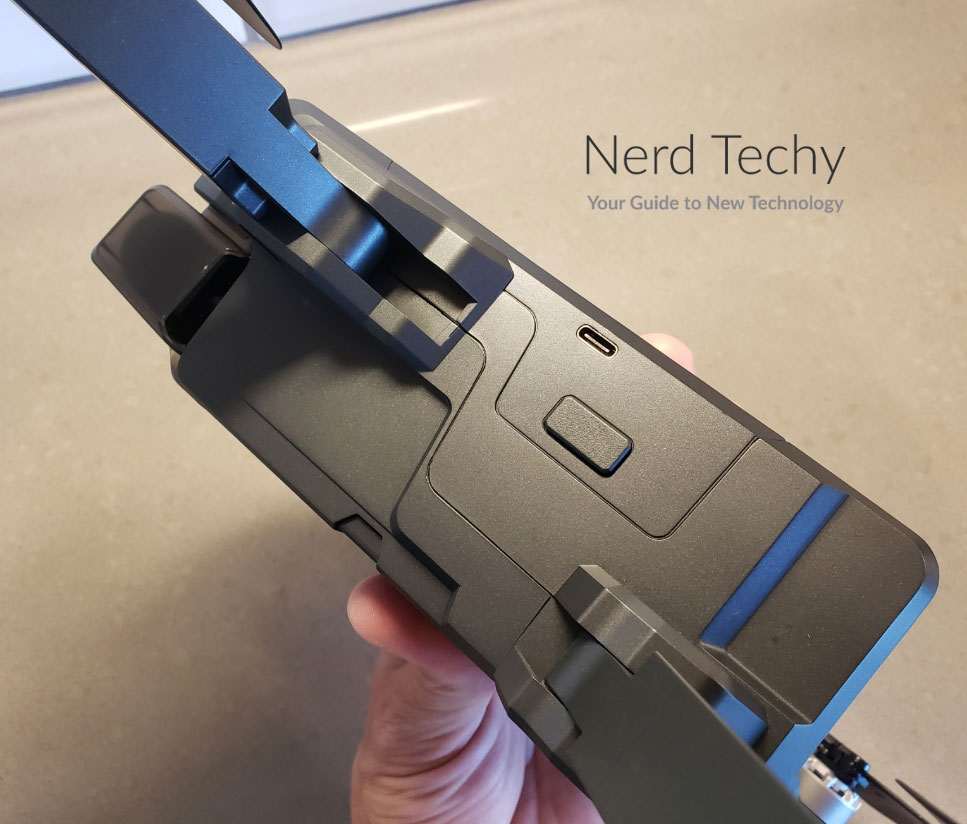 The package includes a pair of USB Type-A to Type-C cables. These are used to charge the batteries and the controller alike. It would have been nice if they included three cables, so you could charge everything at once. As it stands, each battery will charge in between four to five hours. The controller will record in two hours.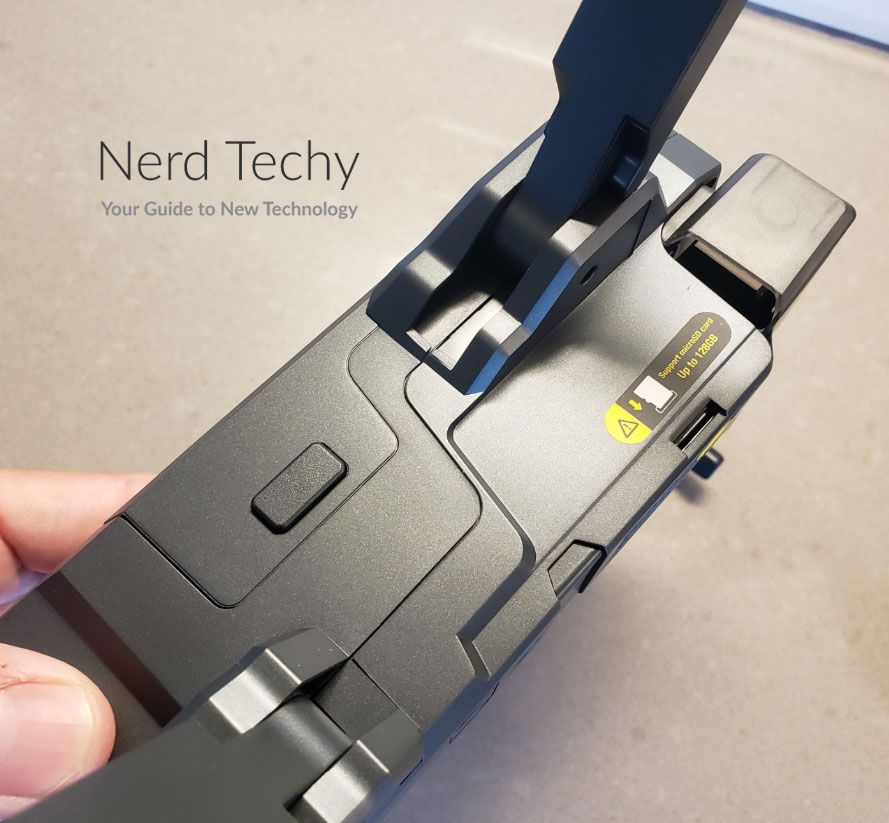 There are two ways of storing your video. The simplest is just to save the files directly on your smartphone as you record. However, this relies on the stability of the wireless connection. In most circumstances, you won't be getting full 4K video. To get the best possible quality, you want to record it to a Micro SD card. The drone supports up to a 128GB card, although there's none included in the package.
Final Verdict
The Ruko F11 GIM2 Drone has a lot of things going for it. To begin with, we appreciated the collapsible design. It's easy to set up, pack away, and take with you on the road. The controls are straightforward, with a dual-joystick controller that you can operate intuitively. And with your smartphone as a display, it's easy to monitor your video feed.
The wireless signal is as long as is allowed by law, so we have no complaints there. And the 4K camera produces crisp, vivid video. Not to mention the fact that you get two long-lasting batteries, enough to gather all possible footage.